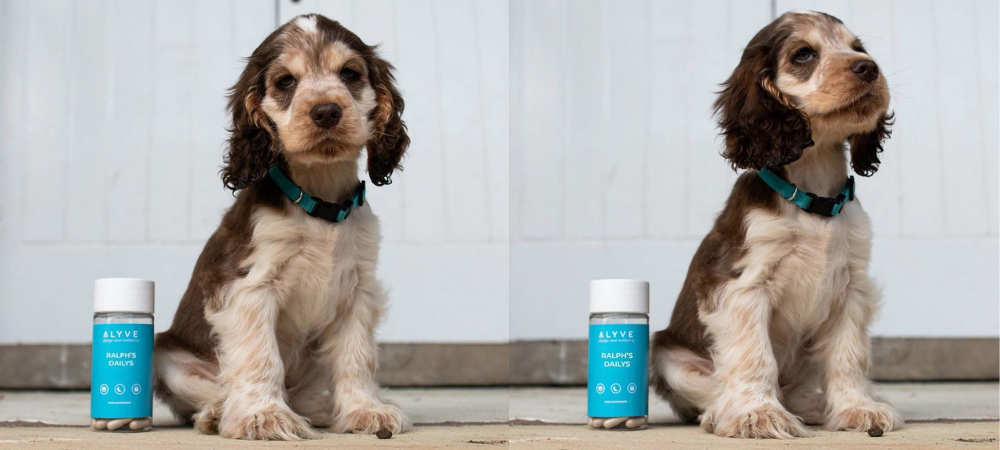 Feel Alyve this winter
Tilly Briens
|
November 25, 2020
---
The festive season is upon us, and with it has come the cold weather.
If you're anything like me, you've got the Christmas decs out, the fire is on and your evening routine now regularly involves mulled wine, fluffy socks and Michael Bublé. This is what I call, self-care.
Of course, just as we must manage our mental health, we must also manage our physical health. Winter is upon us and it's time to up our self-care regimens.
Alyve Wellness is introducing a new era of supplement simplicity. The days of expensive, over-complicated vitamins are over.
A little over a month ago, I started my journey with Alyve by taking their online wellness quiz. I was pleasantly surprised! The questions were posed in a fun and friendly tone that made it feel less like an interrogation and more like a conversation. I even caught myself smiling at a few of the witty lines.
I outlined my health goals, which are predominantly to improve my mood and joint function. Like most people, I struggle with tiredness and a lower mood during the winter months and I also find that my joints become sore and stiff in the cold.
Alyve Wellness created a bespoke blend of vitamins, minerals, herbal and plant extracts, amino acids and more – which, by the way, are all sustainably sourced, British made, non-GMO and vegan friendly – based upon my answers.
My 'daily's' include Gingko Biloba, linked to increased mental performance and perceived well-being. L-theanine, which boosts the neurotransmitter GABA and promotes a state of calm, attentive wakefulness. Vitamins C & D and Glucosamine Hydrochloride which is suggested to reduce the breakdown of collagen.
When I read over the breakdown of ingredients and nutritional information, I was a bit baffled. Vitamins and supplements were and are still are relatively new to me and I had never heard of most of the ingredients in my daily's.
The first thing I realised was that, without the support of Alyve, I would not have been able to organise my own wellness plan. For lack of motivation and for lack of knowledge.
After a bit of online research, I came to my second realisation. Alyve vitamins are impressively good value! My monthly subscription with Alyve, which includes a daily mix of nine different supplements (compiled into just two tablets a day!) is £24.95. After searching around Boots and Superdrug, I found that they didn't even sell some of the supplements included in my daily's. So, I turned to Holland and Barrett.
Adding each supplement to my basket, the total reached £134.69. Holland and Barrett recommended that I re-order two of the bottles every 3 months, whilst the others recommended that I re-order every 4 weeks.
For the price of ordering all of these supplements individually, most of which would only last a month, I could buy just over 5 months' subscription with Alyve. Not to mention the fact that instead of taking a ridiculous number of tablets every day, with Alyve I take just two. No pill holders to fill, no feeling like a human Pez-dispenser.
Aside from the financial benefit and convenience, Alyve has proven to me that it works.
My mood has improved ten-fold. I feel more awake, more – excuse the pun – Alive. Particularly since beginning to work from home, I've felt an increased difficulty with concentration. After a month of taking my daily's, I can truly say that I am finding it easier to get on with work and even to enjoy a book or blog in the evening.
Even my joints are feeling the benefit. Even a couple of months ago I had started to feel the effects of the cold on my weak joints. In the last couple of weeks, they've been less painful and I'm finding myself more motivated to exercise, which is so important in this period of lockdown, because I don't have the fear of inflamed, sore joints looming over me.
If you'd like to try it for yourself, take the Alyve Wellness quiz here.
Specialist PR agency
We serve clients who want support from public relations professionals who can assist them with their communication programmes. Our work includes PR strategy, media liaison, writing, marketing, brochure and web design.
Our clients want support from people who will be proactive in their approach and who have their clients' interests at the heart of what they do.
Although based in Surrey, we serve clients from around globe looking for a positive impact to their communication activity.