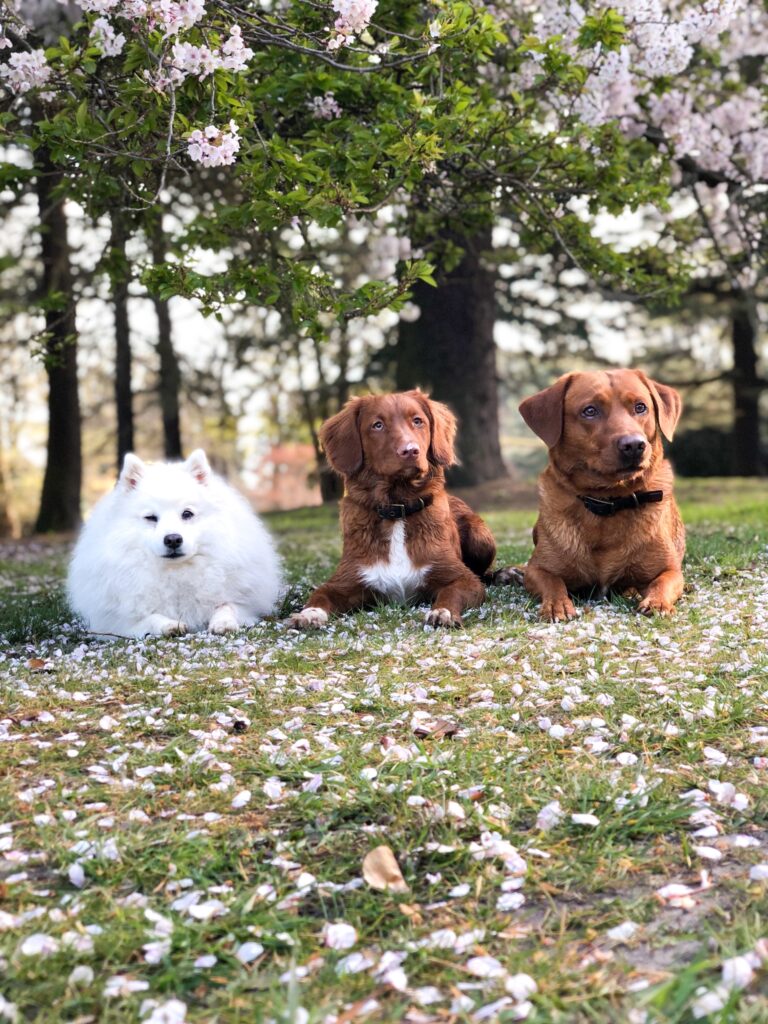 Dogs are the perfect work companion
Tilly Briens
|
September 24, 2020
---
More and more people are making the change to working remotely. Many employers are finding that it works well for business, and workers are enjoying the various benefits that come along with it, such as time saved on commuting and flexible hours.
One potential downfall, though, is the isolation. The office filled with hustle and bustle is replaced with a quiet room in your home. It can be particularly difficult if you live alone, or if your partner doesn't also work from home.
Luckily for me, I am a dog parent and I've found that they make brilliant co-workers… For the most part.
Firstly, science has proven that dogs, and pets in general, help to reduce anxiety. Petting a dog releases endorphins, which are involved in our natural reward circuits. They minimise discomfort and pain and maximise pleasure. And, well, a happy worker is a productive one.
If you've ever owned a dog, you'll know that they often do the strangest, funniest things. Laying upside down in a 'that can't be comfortable' position with their tongue flopped out from the side of their mouth, for example. For this, they make excellent work-place entertainment – albeit a bit of a distraction when you're whipping your camera out every few minutes to document the amusement.
It may seem silly if you're not a dog parent, but prior to working from home I often found myself distracted from work with the worry of leaving my dogs alone for too long. Now, I can relax knowing that they are here with me.
Another benefit, I've found, is the fact that my dogs have been keeping me active. Of course, I used to take them for walks before I began working remotely, but these days I really appreciate the downtime.
When there is no one to regulate your hours for you, it can be difficult to switch off from work. It's a little easier, though, when you have three animals at your feet, staring intensely and letting out the odd whine to let you know that they want to go walkies.
One thing I will admit, however, is that I have been embarrassed by my dogs on several occasions since I began working from home.
The postman coming around is a daily challenge in our house. We have a Nova Scotia Duck Tolling Retriever, famous for its 'Toller scream' which is exactly what it sounds like. This isn't pleasant at the best of times, but particularly when I'm on a Zoom call with my client…
All in all, having a dog – or dogs in my case – for a co-worker is pretty great. I have found myself to be much more productive, and much happier in general.
Of course, owning a dog isn't for everyone. Even avid dog-lovers might not be suited to full-time dog parenting, for any amount of reasons. A great alternative is fostering. Rescue centres, such as Battersea Cats and Dogs Home and Dogs Trust, are always in need of fosterers, for both dogs and cats. Speaking from personal experience, it's a rewarding duty and a brilliant way to enjoy pets without the long-term commitment.
You can discover more about my dogs, Mika, Kobi and Koda (pictured above) here.
Specialist PR agency
We serve clients who want support from public relations professionals who can assist them with their communication programmes. Our work includes PR strategy, media liaison, writing, marketing, brochure and web design.
Our clients want support from people who will be proactive in their approach and who have their clients' interests at the heart of what they do.
Although based in Surrey, we serve clients from around globe looking for a positive impact to their communication activity.