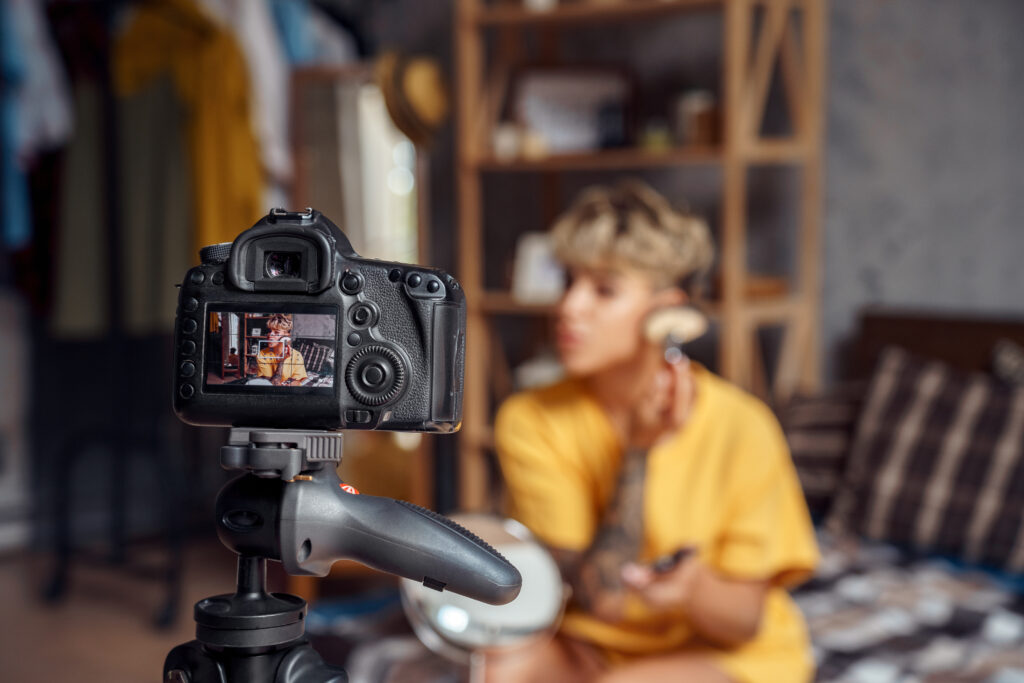 This is why you can't stop shopping
Keeley Keohane
|
December 1, 2020
---
It was after deleting my Instagram app that I began to think about some of the "subconscious" impacts of my social media scrolling. The break from Instagram seemed to correspond with a drop in my desire to shop.
I was not a massive spender but probably lost hours trying to track down a certain style of jumper, or particular bit of homeware, on eBay or Facebook marketplace.
I'd always found the #ad #sponsoredcontent a bit of a turn off and didn't tend to pay these posts much attention. So, I was surprised to find that the siren call of eBay was no longer so pressingly there. 
Had I been unknowingly trying to "keep up with the Joneses"? Or was it just the exposure to a mass of desirable items that otherwise would never have crossed my path? Often the people I "followed", people that I liked or found interesting, had styles or tastes similar to my own.
Basically, I realised to what extent my Instagram feed was acting as a never ending, tailored, magazine editorial. And it made me want to shop!
An "Influencer" is defined as "a popular social media user who affects consumer behaviour through their online activity". And their star is on the rise.
There are some estimates that the social media influencer market may be worth more than $20billion within the next few years. This could see advertising resources move away from traditional media such as television ads or print advertising towards social media influencers.
Celebrities are somewhat a safe bet for advertisers and there are many who are happy to "trade fame for fortune". Figures reported on Buzz Bingo suggest that footballer Cristiano Ronaldo has earned more than $47m from 49 sponsored Instagram posts.
A little closer to home, Holly Willoughby could be earning up to £14,000 per sponsored post. At the same time, the "Holly Willoughby Effect" has seen M&S sell out of her "must-have pieces" over past years. As we shift to a digital world, social media influencers are arguably the "new shop window".
Influencer marketing may offer brands a cheaper way to connect with customers but is it always an effective route for them to take? In a survey of 900 marketing and brand managers carried out by Duff & Phelps and Kroll, 25% of 'fast-moving consumer goods' (FMCG) companies reported "a loss of between $100,000 and $250,000 from a negative influencer experience."
Benedict Hamilton, managing director in Kroll's Business Intelligence and Investigations practice, said:
"When a negative incident with an influencer occurs, the reputational damage that follows can have long-term commercial impacts."
"Companies need to do their due diligence and not just take an influencer at 'face value'."
As well as ensuring that the influencer's values reflect your own, and have done so in the past, there is also the problem of "click farms" and "fake followers". These enable a social media user to fake the size of their online presence by buying likes, followers or retweets. It's possible to buy 1000 Instagram followers for around only $12.
Will you be turning to the #sponsoredcontent any time soon? The lesson seems to be, make sure you do your homework!
Specialist PR agency
We serve clients who want support from public relations professionals who can assist them with their communication programmes. Our work includes PR strategy, media liaison, writing, marketing, brochure and web design.
Our clients want support from people who will be proactive in their approach and who have their clients' interests at the heart of what they do.
Although based in Surrey, we serve clients from around globe looking for a positive impact to their communication activity.