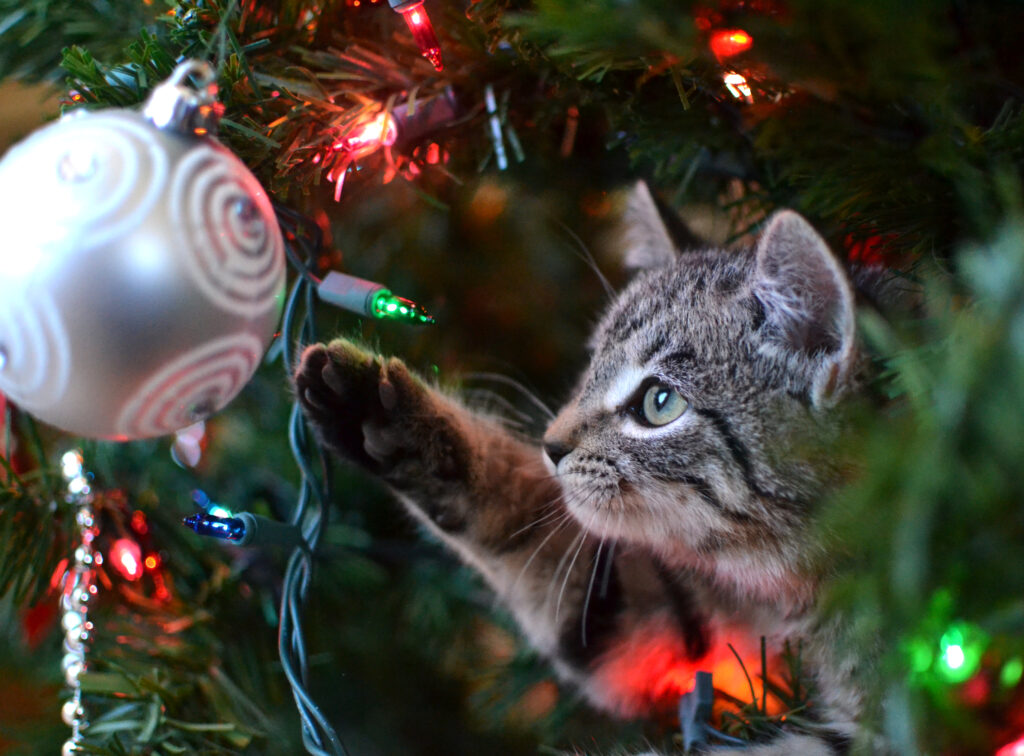 It's the thought that counts
Keeley Keohane
|
December 22, 2020
---
I recently heard about a new scheme where instead of buying a Christmas tree, many of them lying sadly on the pavement come the new year, alternatively you rent out a potted one to see you over the festive period.
You need to promise to water it, and keep it away from radiators, but otherwise they're yours to decorate at will. The company will come back to collect them in early January and the tree returns to its farm where it will live for another year.
Apparently 7 million trees go to landfill after each Christmas. When I looked on the rental company's website at the end of November they had already sold out of stock. Will renting a Christmas tree soon become standard practice? I can certainly see the appeal.
This is just one example of the more ethical and sustainable approaches that many of us are starting to take towards Christmas.
Thinking twice about your choice of wrapping is one of the easier areas to tackle. Many wrapping papers contain elements like foil or glitter that can't be recycled. Experts recommend using brown, eco-friendly paper, and reusing last year's Christmas cards for tags.
Many big brands are conscious of their customers' desire to be more eco-friendly. Looking on the WH Smith website this week, I noticed that they had a whole range of recyclable paper and gift tags. I've got a stack of lifestyle magazines with beautiful pictures of holidays and interiors that I'm planning to put to good use.
When buying gifts this year I'm going to consider things that will last or be able to withstand a bit of wear and tear so that they could eventually be passed on. The easiest sustainable gift for almost anyone? The houseplant. Plants are having a moment and if looked after well they'll bring joy to their new owner all year round.
Also worth looking into are platforms such as Give as You Live or Easyfundraising that donate a small amount of money to a charity of your choice every time you shop online. A sucker for Amazon? Amazon Smile is a charity version of their website that usually donates 0.5% of the price of your purchase to your chosen charity.
Alternatively, shopping locally where possible is a great way to support independent businesses in your area and you may uncover some more unique gifting options.
Food waste was the topic of an impactful ad campaign coming from IKEA Russia. Niche, I know, but the car-sized clementine is something to be seen! There is more of a tendency to be extravagant at Christmas and buy more food than we really need. One option is obviously to plan carefully and buy less. Another is to take advantage of the internet's infinite wisdom on how to transform Christmas leftovers into something delicious. Freeze what you know you won't use.
One sustainable Christmas hack that I'd like to try this year – Reusable Christmas crackers. You may not get the same "snap" but added bells or the sound of the ripping Velcro can still provide excitement for little ones. Team with a reusable felt hat and thoughtful gifts of your choice – hopefully they'll become a bit of a family heirloom. How many plastic spinning tops or tiny packs of playing cards do you need in your life?
Specialist PR agency
We serve clients who want support from public relations professionals who can assist them with their communication programmes. Our work includes PR strategy, media liaison, writing, marketing, brochure and web design.
Our clients want support from people who will be proactive in their approach and who have their clients' interests at the heart of what they do.
Although based in Surrey, we serve clients from around globe looking for a positive impact to their communication activity.