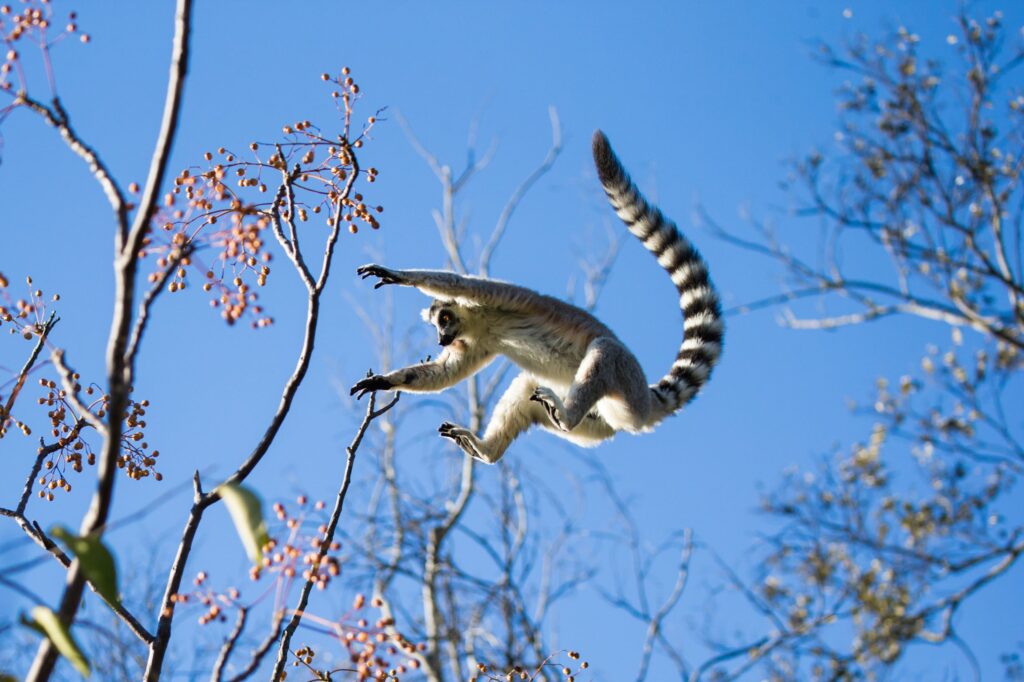 The secret to creativity
Tina Fotherby
|
September 22, 2020
---
John Cleese – co-founder of Monty Python, screenwriter of A Fish Called Wanda and co-writer of Fawlty Towers (with Connie Booth) – has written a new book about creativity.
Called Creativity, A Short and Cheerful Guide, the book is just 103 pages long, in lovely large type and features Ring Tailed Lemurs on the front cover and in quirky illustrations throughout. Intriguingly, the author has a passion for lemurs and in 1998 hosted a BBC documentary called In the Wild: Operation Lemur, which traced the reintroduction of ruffed lemurs back into an animal reserve in Madagascar. What's heart-warming is the project had been partly funded by a donation from John Cleese.
He famously said, "I adore lemurs. They're extremely gentle, well-mannered, pretty and yet great fun … I should have married one".
Back to the little gem of a book. What does the reader learn?
Schools don't teach creativity, in fact a typical education drums it out of us, teaching us to think logically and methodically.
'Creative architects like to play' as proven and documented in another book by Guy Claxton called Hare Brain, Tortoise Mind.
The writer also reveals that if he put to work before going to bed, he often had a creative solution overnight. He discovered that his unconscious was working on 'stuff' all the time, without being consciously aware of it.
He also points out the need for work to be 'iterated' and says that there were 13 drafts for the script for A Fish Called Wanda. There's great advice too on how to 'test' your work, making sure that you retain your integrity. He welcomes people's feedback but says that it's down to the author to make the changes.
The key revelation in this joyful book is, 'the greatest killer of creativity is interruption'. This is incredibly obvious and true but something I hadn't fully appreciated.
I happen to be the kind of person who is quite happy being interrupted, flipping from one thing to the other, attempting to promptly answer emails and then going down a rabbit warren of searches online to find an answer I'm looking for. But this behaviour kills the opportunity for creativity.
So thank you John Cleese for such useful insight, which I will put to work straight away.
Creativity, A Short and Cheerful Guide, is published by Hutchinson.
If you're too young to know the Dead Parrot sketch, check it out. Written by John Cleese and Graham Chapman, the theme is customer service, or you could say, the lack of it. Earlier versions involved a toaster but the concept was taken to a different level by moving up the scale to a parrot that is no more.
Specialist PR agency
We serve clients who want support from public relations professionals who can assist them with their communication programmes. Our work includes PR strategy, media liaison, writing, marketing, brochure and web design.
Our clients want support from people who will be proactive in their approach and who have their clients' interests at the heart of what they do.
Although based in Surrey, we serve clients from around globe looking for a positive impact to their communication activity.