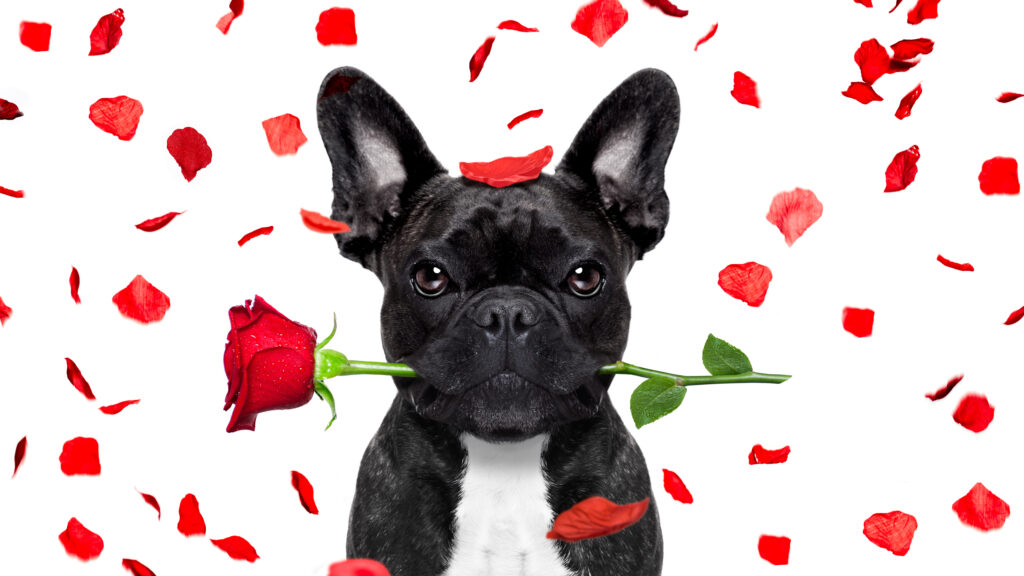 Businesses are sharing the love this Valentine's
Keeley Keohane
|
February 11, 2021
---
Valentine's day is no longer just "for lovers". Whether this comes as a result of genuine inclusivity, and I do like to think so, or canny marketing, February 14th has become a day to celebrate any individual who brings joy to your life. A quick look online even reveals hampers of personalised Valentine's dog biscuits and a bottle of bubbly "Muttscato"!
Importantly, Valentine's Day allows businesses the perfect opportunity to engage with their customers. Make a connection with your audience and they're much more likely to listen to what you have to say. On the whole, a genial and good-natured occasion, Valentine's is a chance to be light-hearted and share an authentic, human connection. Such moments are valuable, particularly for small businesses who can stand out against the anonymity of larger brands.
Here's a quick look at a few ways that different organisations have used Valentine's 2021 as a vehicle to communicate and engage with their audience.
Firstly, it can all be very quick and easy. In the week leading up to Valentine's Day, Visit Brighton posted an image of a heart-shaped starling murmuration to their Instagram account. The image was striking and drove traffic towards their website through a linked to a blog sharing "14 ways to enjoy a Lockdown Love-in this Valentine's Day".
Sticking with digital, a well-designed marketing email can be a great way to touch base with your audience. I've certainly clicked on a few over the past few days. Consider an enticing Valentine's colour palette, soft-lit product photography and fun, tailored copy. Where appropriate you could offer up tips on making the most of the day or include special discount or promo codes.
You'll also notice many brands taking advantage of the Valentine's run-up by hosting competitions on their social media accounts. Followers may be asked to share their own posts under a particular hashtag, or to "like" posts and tag friends in the comments. These competitions, done well, boost engagement and result in a lot in a lot of user generated content. A swift Google search will help you find guidance on running a successful Instagram contest and lay out the rules that you'll need to follow.
Stepping away from social, the small Wiltshire village of Lover certainly knows what it's doing when it comes to a bit of Valentine's PR. You can "send a little love" and raise funds for both the NHS and the village community trust by purchasing a Valentine's card with the special "Lover" postmark. Supported by Royal Mail, this year's campaign taps into our desire to reconnect with missed loved ones with a pinch of novelty alongside.
Talking of novelty, flower delivery company Bloom and Wild have captured attention with their vow to sell no red roses over Valentine's Day. Why? "Because we don't believe that Valentine's Day is something to be tick boxed with a generic dozen."
An apparent call to arms against the clichés, a supporting customer poll garnered market insight at the same time.
For the struggling hospitality sector, Valentine's 2021 has provided a chance for restaurants to reconnect with their clientele and remind us of what we're missing when it comes to eating out. Initiatives range from the local cafe with a poster in the window offering a special, reheatable, Valentine's menu for collection, to Michelin-star curated meal kits that include a bottle of Möet & Chandon.
To find out more about effectively engaging with your audience, and the mantra "connection before content", have a listen to this podcast by The Communication Guys. Although geared towards public speaking, you'll find tips that are applicable across the board.  
Specialist PR agency
We serve clients who want support from public relations professionals who can assist them with their communication programmes. Our work includes PR strategy, media liaison, writing, marketing, brochure and web design.
Our clients want support from people who will be proactive in their approach and who have their clients' interests at the heart of what they do.
Although based in Surrey, we serve clients from around globe looking for a positive impact to their communication activity.