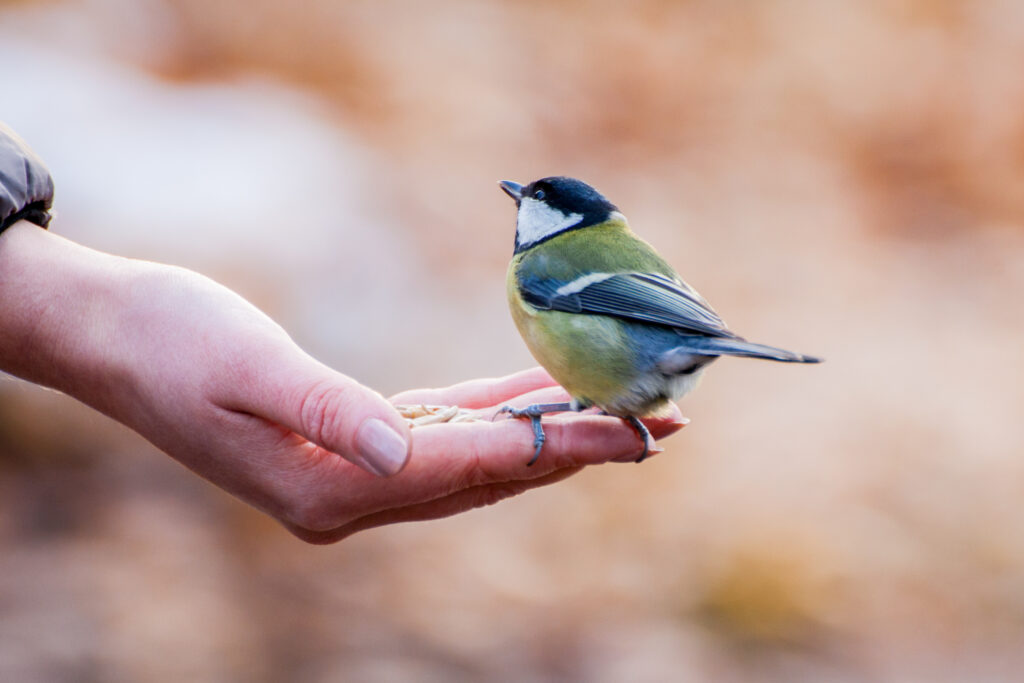 How to help garden birds through the winter
Keeley Keohane
|
February 17, 2021
---
Whilst the first stirrings of Spring are a most welcome sight, the recent Beast from the East 2.0 was a chilly reminder of the difficulties facing wildlife during these tough winter months.
Winter feeding is particularly beneficial to birds as the temperatures plummet and food becomes hard to find. Many insect-eating birds also turn to alternative food sources. High-energy, high-fat foods help birds to maintain their vital winter fat reserves. Small birds in particular use up a lot of calories just staying warm at night.
At this time of year, the RSPB suggests putting food and water out on a regular basis and feeding twice daily, if possible, during severe weather in the morning and early afternoon.
Birds, obviously far more organised than I've ever given them credit for, will start to time their visit to your garden accordingly. Once your feeding schedule is established try not to change it.
Keep an eye on your bird feeder. Try not to let uneaten foods pile up and remember to clear away any snowfall as it can prove challenging for smaller birds. Providing clean, fresh water is also important. Did you know that bird baths and ponds can be kept ice free by floating a small football on their surface?
So, bearing all this in mind, what should we actually be feeding the birds? We've known for a while that bread has become a bit of a no-no, being mostly filler of little nutritional value. If you are wondering about good-quality kitchen scraps, mild grated cheese is a favourite of many birds, baked potatoes cold and opened up work, as do dried fruits and cut up apples and pears. Pastry is also a winner. Cooked or uncooked, if it's made with real fats then all the better.
And apparently birds all have their favourite treats! Robins are partial to a meal worm whereas a blackbird would be much happier with a slice of apple.
One word of note, salt is toxic to birds in high quantities. Avoid adding salted foods to the bird table and don't add salt to the bird bath to keep it from freezing over.
Shop bought fat balls are otherwise great for the winter months. Sunflower seeds, Nyjer seeds and high-quality peanuts (not salted or dry roasted) are all rich in fat and oils and help provide the calories birds need in winter.
If you're home-schooling or generally have small people to distract, making a bird feeder ties in a fun bit of crafting with conservation action. We currently have a juice carton cum penguin gracing the balcony and I've seen feeders made from plastic bottles appear in the park. Making your own fat cakes can also be an enjoyable activity. There are plenty of simple "how-to" videos to be found online.
The unexpected advantage of a homemade feeder? They're cheap and easy to replace if they get dirty. It's important for bird feeders to be kept clean as large numbers of birds sharing a small area increases the chance of them passing on disease.
On a final note, lending a helping hand to our feathered friends also provides a lot of enjoyment for their human counterparts. It's an easy, rewarding way of connecting with the natural world. We benefit from their company and well-stocked food stations will attract more and more species. There's a lot of joy to be taken in observing their colours, songs and funny behaviours!
Specialist PR agency
We serve clients who want support from public relations professionals who can assist them with their communication programmes. Our work includes PR strategy, media liaison, writing, marketing, brochure and web design.
Our clients want support from people who will be proactive in their approach and who have their clients' interests at the heart of what they do.
Although based in Surrey, we serve clients from around globe looking for a positive impact to their communication activity.