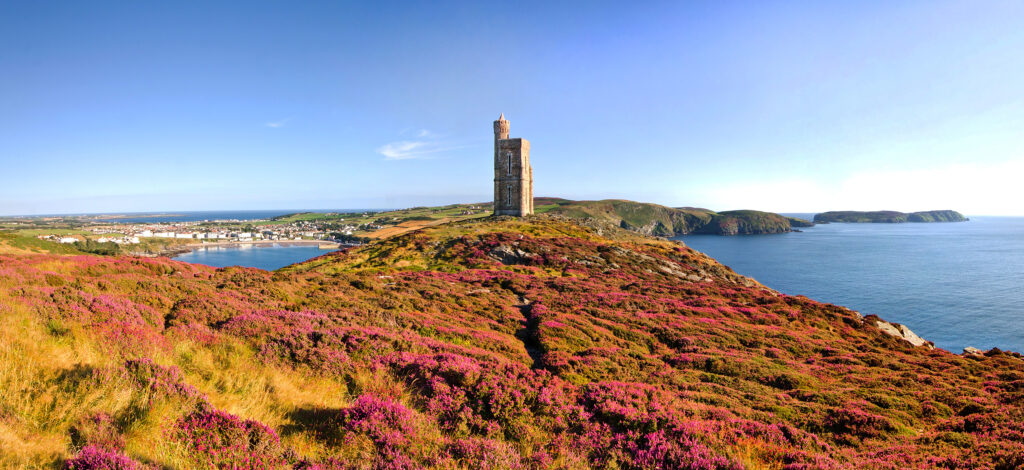 A spotlight on the Manx bubble
Keeley Keohane
|
February 16, 2021
---
As of February 1st 2021, the Isle of Man had no "unexplained" cases of Coronavirus in the community and its residents became free citizens once again.
They waved goodbye to masks and social distancing, and schools and businesses were reopened. In pictures of Douglas' busy high street shoppers are arm in arm, pausing to browse window displays. For those of us on the mainland it all feels as removed as one of those old postcards you come across at a flea market.
Chief Minister Howard Quayle puts it down to a "policy of eradication of COVID, not living with it" and the pulling together of "the great Manx public".
Obviously, the Isle of Man has a few advantages on its side. Located in the Irish sea, the 30 mile long by 10-mile-wide island was able to "pull up the drawbridge" and close its borders at the start of the pandemic. To date, they have still not been opened to non-residents.
Anyone that did arrive on the island had to spend 14 days in mandatory self-isolation. This policy was legally enforced and came with the risk of a prison sentence if breached.
This defence of "the Manx bubble" resulted in a few eyebrow-raising headlines. Of these, "Jet ski Romeo" definitely secured his place in the hall of fame. The man in question, who'd reportedly never used a jet ski before, apparently travelled four-and-a-half hours from the Scottish coast to meet his partner on the island. As a result of his efforts the star-crossed lover was jailed for four weeks for breaching Covid-19 regulations.
The Doncaster welders who went to Tesco (ironically given away by wearing facemasks) and the returning resident who left the ferry and immediately broke quarantine by stopping for fuel were other eagerly covered cases.
While a prison sentence may seem harsh, being able to visit your elderly relatives in their care home or to raise a drink with friends surely makes it worthwhile.
After six months with no need for distancing measures the Isle of Man went into its second lockdown on 7 January after detecting a small cluster of positive cases. Interestingly, their emergence from these restrictions a few weeks later garnered much more press interest than their existence in relative normality for much of last year.
Was it because the Isle of Man then became the only place in the British Isles with no distancing measures in place? This novel idea seems worlds away.
Or perhaps there was some acknowledgement that a "good news" story was needed as the mainland struggled with a tough lockdown in the midst of the winter months. Compounded by the worrying news of new variants, a Covid success story close to home certainly helps lift us out of our gloom. It's our own little New Zealand!
It's often said that "good news doesn't sell newspapers" but surely editors and journalists must be conscious of the mental toll of the 24-hour news cycle. While scary stories do get the clicks, it's in fact positive stories that are more likely to be shared on social media or emailed to friends.
Longingly waiting for our own "return to normality", a small glimpse into life in the Manx Bubble could be just what we all need right now. 
Specialist PR agency
We serve clients who want support from public relations professionals who can assist them with their communication programmes. Our work includes PR strategy, media liaison, writing, marketing, brochure and web design.
Our clients want support from people who will be proactive in their approach and who have their clients' interests at the heart of what they do.
Although based in Surrey, we serve clients from around globe looking for a positive impact to their communication activity.