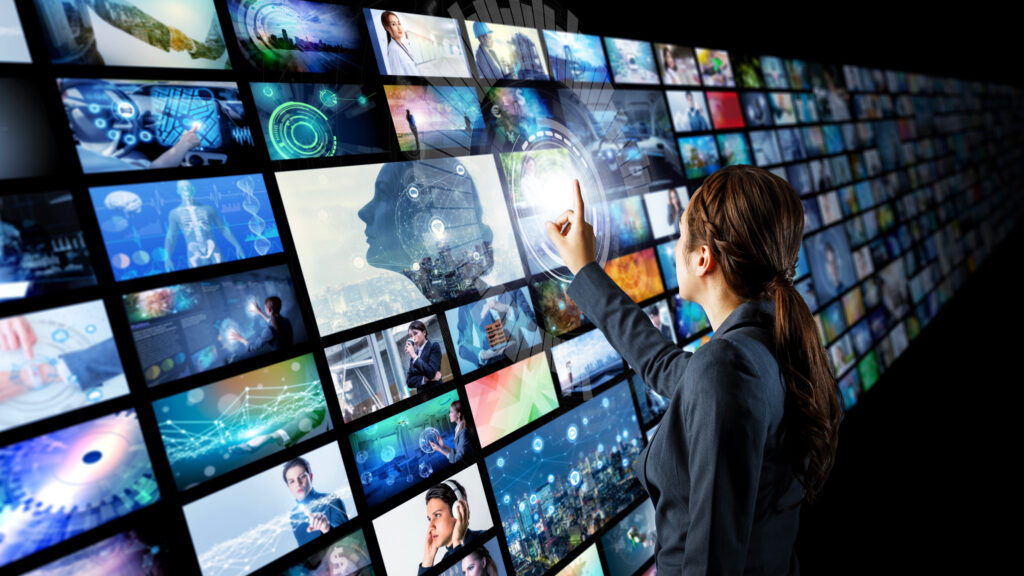 Is there a healthier way to consume news?
Keeley Keohane
|
October 16, 2020
---
Listening to a recent current affairs talk show, a caller phoned in to say that he used to get ready in the morning while listening to the daily news. He found however, that this left him arriving at work in a low mood and feeling depressed about the state of the world. He had since switched to starting his day with an episode of Cheers or Everybody Loves Raymond and found that his morning progressed in a much more positive way.

Is this reflective of what many of us are feeling across the board? A current affairs fatigue or news overload. Brexit, increasing polarisation of people and ideas, climate crisis, Covid-19… wherever you fall on the political spectrum the past few years have felt like hard hitting headline after hard hitting headline. And much of it taking place outside of our own realm of control.
Has the world started turning on a negative axis or are we just exposed to more information, on a much more frequent basis than ever before?
The rise of the smartphone has given us easy access to news apps, breaking headline alerts and the attention grabbing stories shared through our social media.

In recent years, the psychologist Dr Steven Stosny coined the term "Headline Stress Disorder" to describe the anxiety and vulnerability we feel from overexposure to news sources. What's more, when the success of many news outlets is judged on their page views and engagement, alarmist stories are much more likely to draw in the crowds.

A constant exposure to negative news stimulates our "fight or flight response" and as a result leads to the release of stress hormones such as adrenaline and cortisol.

Interestingly though, not all bad news is bad news. A recent study commissioned by Newsworks revealed that two thirds of the British public have begun to appreciate journalism more since the start of the coronavirus pandemic. For the under-35s, the ability to access reliable news and information from a trusted source was a particular focus point.
"The study found that although 42% of under-35s said they used social media more during the height of the pandemic, 70% of those felt less anxious about a story they had seen on a platform like Facebook or Twitter once they had verified it with a news brand."
There is then, the argument that measured, reliable, fact-checked news sources can in fact bring us some comfort and reassurance.
Setting aside those working in certain professions, such as public relations, limiting the amount of news we consume is the easiest way to prevent feeling overwhelmed. As a consumer content creator, I find that 10-15 minutes in the morning and 10-15 minutes in the evening keeps me feeling up to date and connected with the world. I also wonder how many of those app news alerts I really need?
Does a story shared on social media give you a jolt of panic or fear? Cross-check the content against a mainstream paper or reputable news agency. It may be worth taking the article shared with a big pinch of salt.
And finally, back to Dr Steven Stosny, who in a blog piece advised that "feelings of powerlessness are not punishments, they're motivations to empower ourselves." Write letters to your MP, volunteer your skills, attend demonstrations (where safe to do so!), make changes to your own behaviours, learn more. Be the change you wish to see! 
Specialist PR agency
We serve clients who want support from public relations professionals who can assist them with their communication programmes. Our work includes PR strategy, media liaison, writing, marketing, brochure and web design.
Our clients want support from people who will be proactive in their approach and who have their clients' interests at the heart of what they do.
Although based in Surrey, we serve clients from around globe looking for a positive impact to their communication activity.