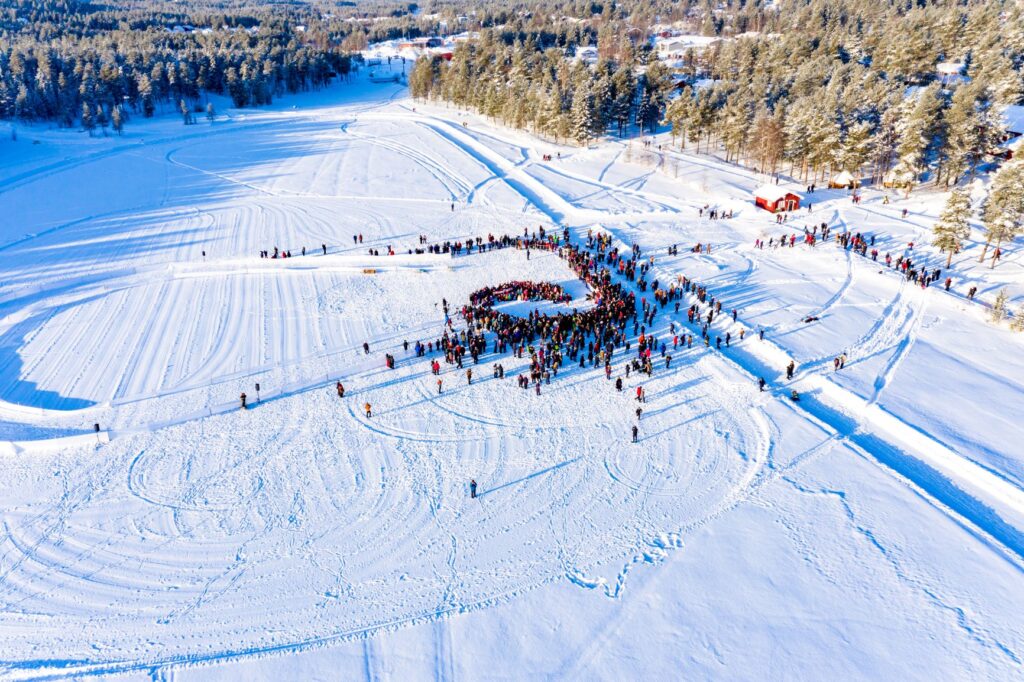 Explaining the climate crisis to children
Keeley Keohane
|
October 21, 2020
---
As part of the recent launch of his £50m "Earthshot Prize", Prince William chatted with Columbian superstar, Shakira, over video call. The singer had joined the prize council for the "green Nobel award" which will fund 50 innovative solutions to some of the world's most pressing environmental concerns.

You'd imagine that the successful singer's two young children would be growing up in a lavish, cushioned bubble, as yet unconcerned with much of the outside world. Instead, she explained that her seven and five-year-old are often reminding her not to waste water, are concerned about plastic pollution and have gone out litter picking in their local neighbourhood.

She said, "It sent me a signal and made me see how worried they are about the environment."
It seems almost impossible for children and young people not to be aware of the current climate crisis. News coverage, lessons in school, television programming, recycling bins in the home, calls to walk to school…
Indeed, it could be argued that current awareness is in fact being driven by young people. At only seventeen-year-old, Greta Thunberg is already one of the most recognisable figures in the movement.

As a parent or carer of young children, the question of how to broach the subject of climate change in a way that does not seem scary or overwhelming is becoming more and more pertinent. You do not want to place any great burden on them.

While raising awareness for the Earthshot Prize, Prince William related that his seven-year-old son, Prince George, got so upset at the new David Attenborough documentary, Extinction: The Facts, that they had to turn it off.
Children are naturally curious and obviously we do not want to quash this gift, despite my own four-year-old recently developing an immense interest in where things go once flushed down the toilet. 

It's simply not viable to constantly try to distract away from a topic or to keep shutting a conversation down.

I sometimes find that my avoidance can simply stem from my own lack of knowledge on a subject. There's no shame in admitting that you're not sure about something and then sitting down with your child to do some research together. 

You're much more likely to guide the young person towards reliable and age appropriate resources, and it's helpful being present to explain any misunderstandings or niggles. 

You may even be surprised by what you learn. Personally, I now have a very thorough understanding of the entire sewage treatment process!

If looking into the climate crisis instead makes you question whether you are doing enough, take this chance to make some small changes with your family. It's empowering to take action and comforting for young children to feel that they have some level of agency.

Perhaps pick out some reusable containers or shop second hand together? Talk about not leaving the taps running and turning off the lights – little ones love to tell off the adults! Get outdoors to help deepen their connection with the natural world. The Seek by iNaturalist app is a fun tool that identifies the plants, bugs and animals you come across by simply aiming your phone camera lens at them.

There are plenty of resources available online to help make you feel comfortable talking about the environment with young people.The following two links could be a helpful start. The first, from the National Geographic, explains the science in an accessible way (for both adults and children!). The second links to a podcast and tips from an eco-activist and climate change psychotherapist.
Specialist PR agency
We serve clients who want support from public relations professionals who can assist them with their communication programmes. Our work includes PR strategy, media liaison, writing, marketing, brochure and web design.
Our clients want support from people who will be proactive in their approach and who have their clients' interests at the heart of what they do.
Although based in Surrey, we serve clients from around globe looking for a positive impact to their communication activity.