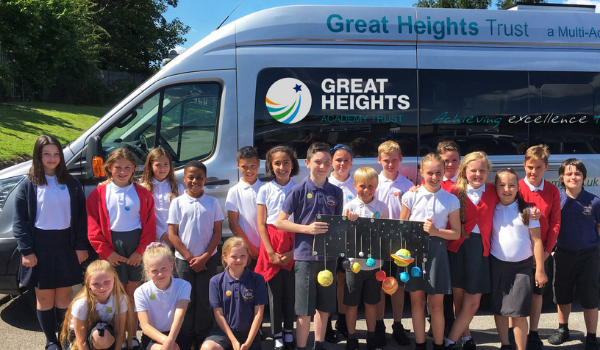 The nostalgia of school trips
Tilly Briens
|
April 27, 2021
---
The past year has been extremely difficult, particularly for those working in schools. Outings and sporting events have been cancelled, but with restrictions now easing, both students and teachers across the country can look forward to future school trips.

The next step in the government's roadmap out of lockdown, taking effect from May 17th, will see museums, galleries, theatres and indoor sports venues welcoming back visitors.
Can you recall the excitement of school outings from your childhood? Personally, I have very fond memories of begging my teacher to seat me next to my best friend on the school bus and pulling silly faces at other passing school buses…
In a wonderfully nostalgic article published in February 2021 by Boudicca Fox-Leonard for the Telegraph, 'famous names' shared memories of school outings from their own childhoods.
Media personality and former politician Ed Balls reminisced about the excitement of packed lunches, which far overshadowed the excitement of the location itself. He said, "I have very faint memories of where we went on primary school trips, but really strong memories of the packed lunches.
"That was the most exciting thing. You might be going to museums or castles or looking at wildlife, but the main thing you were thinking about was having your packed lunch at lunchtime. Did you have a drink with a straw? What crisp choice had you gone for? How did your sandwiches compare with your neighbour's?
"School trips are preparation for the real world. All those things – arriving on time, looking after your 15p in a purse, being on a bus, walking in lines down roads, behaving in public – that's what school trips were all about. The fundamental thing wasn't the museum, but the life skills you got from being in a big group. That's why they are so fabulous".
Physicist, author and science educator Maggie Aderin-Pocock told the Telegraph, "I've got a 10-year-old daughter, and during lockdown we've been doing virtual visits to the British Museum to study the Egyptians, but it's not quite the same. I think, the moment that lockdowns are over, the museums are going to be inundated with people trying to catch up on all the things they've missed out on".
We at Famous Publicity are delighted to work with school minibus specialists Marshall Minibus, who assist schools throughout the UK in providing their students with opportunities for adventure, fun and outings through contract minibus hire.
Did you know that, provided you meet certain requirements, you may even be able to drive a school minibus on your normal B driving licence? You can find a list of these requirements on the Marshall Minibus website.
Specialist PR agency
We serve clients who want support from public relations professionals who can assist them with their communication programmes. Our work includes PR strategy, media liaison, writing, marketing, brochure and web design.
Our clients want support from people who will be proactive in their approach and who have their clients' interests at the heart of what they do.
Although based in Surrey, we serve clients from around globe looking for a positive impact to their communication activity.