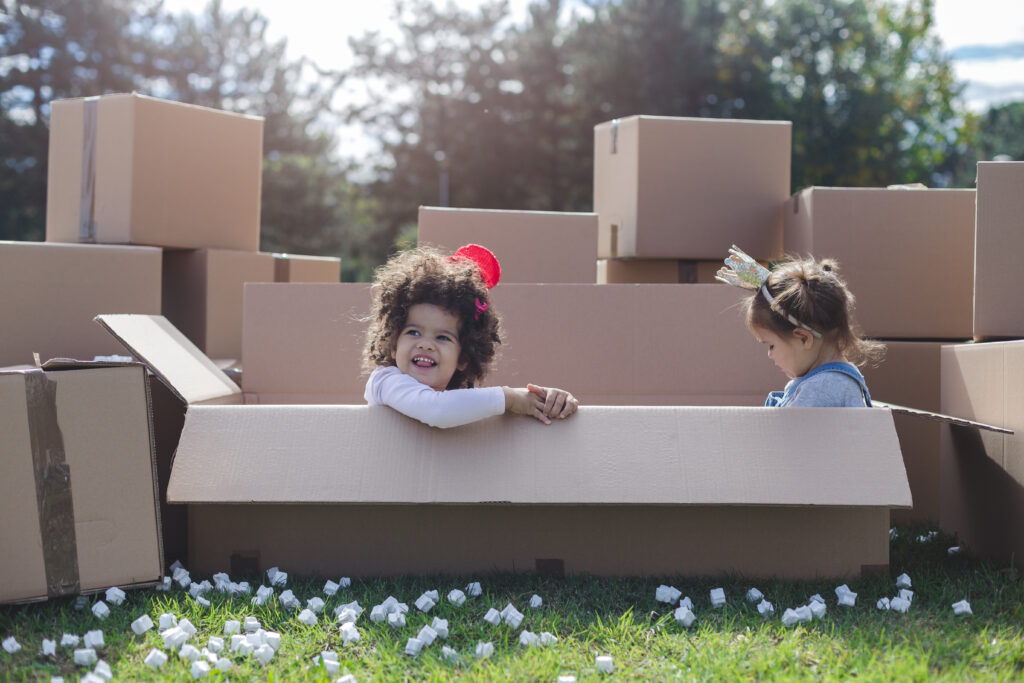 The great egg box shortage
Keeley Keohane
|
February 19, 2021
---
The local cardboard recycling bin seems to be constantly overflowing. If I ever walk past on the blessed day it's been emptied, I return home to remove the small pile of packaging that's undoubtedly been accumulating by the front door. I'm not particularly proud of this fact, but it certainly seems I'm not the only one who has been turning to online purchasing.
Consumer behaviour research carried out by Mintel in January 2021 showed that 53% of adults are currently shopping more online than at the start of the pandemic. Obviously with the closure of non-essential shops this move is largely practical. Lockdowns have also changed the shopping habits of the older generation, many of whom may previously have found pleasure in heading to the high street.
A report released by Barclaycard in July 2020 revealed that Britons spent an average of £771.34 each on non-essential items during the first lockdown. The most popular purchases were takeaway food and drink followed by clothes, plants, baking ingredients and spirits. Many of these purchases could also be chalked up to "emotional spending" as we've looked to break the monotony or brighten up our days with a new item.
Apart from the baking boom, what other consequences have we seen as a result of this rush online?
At the end of last year, a perfect storm of online shopping, impending Brexit and Christmas demand meant that Royal Mail and courier networks have struggled to cope with demand. The backlogs impacted retailers across the board but for small businesses it's been particularly worrying.
The owner of a small chocolate company told the BBC, "It is a really scary and uncertain time for a small business owner and so easy to destroy the reputation of your own company by not delivering on time as promised."
Speaking of deliveries, a company specialising in automated delivery robots has seen its growth accelerated by 900% in just two years in part as a result of the pandemic. Starship robots have been successfully trialled in Milton Keynes and can carry items from local shops up to a 4-mile radius.
Reducing the risks involved in face-to-face contact, the robots' journeys are monitored by smartphone and they let off a "screech" if any unauthorised individual attempts to pick them up. They navigate using cameras and sensors, relatively successfully, although one did need to be rescued after veering off into a canal!
Another unforeseen but logical consequence of the move to online shopping has been cardboard shortages. The second half of 2020 saw the usual pulped cardboard egg boxes being replaced in supermarkets by plastic ones following a shortage of the pulp. Problems in the recycling chain also left businesses struggling to access enough cardboard to package and send out their goods.
There's one last interesting way that online businesses have benefited from our current inability or unwillingness to leave our homes. In 2020, online clothes retailer ASOS increased its profits by 329%. The company's chief executive put this down in part to fewer customers returning parcels than usual, preferring to avoid trips to the local post office or returns point.
Specialist PR agency
We serve clients who want support from public relations professionals who can assist them with their communication programmes. Our work includes PR strategy, media liaison, writing, marketing, brochure and web design.
Our clients want support from people who will be proactive in their approach and who have their clients' interests at the heart of what they do.
Although based in Surrey, we serve clients from around globe looking for a positive impact to their communication activity.