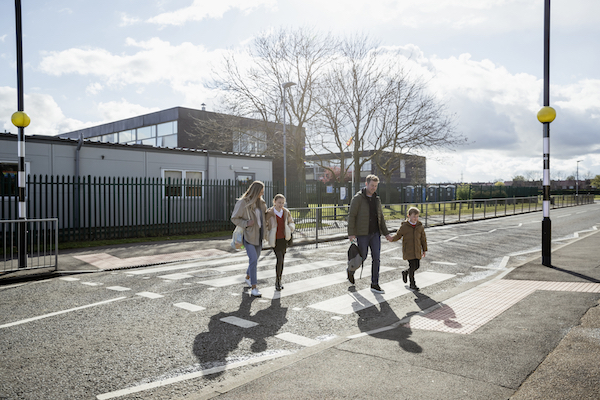 What's driving us away from walking?
Tilly Briens
|
June 23, 2022
---
In some cases, the reason we choose to drive rather than to walk is obvious and logical – the distance is too great to walk.
Often, though, the only explanation seems to be apathy. The truth is that driving can actually cause more of a headache than simply walking with petrol prices soaring, parking spaces becoming increasingly difficult to find and traffic delays ever more common. Yet, the walking charity, Living Streets estimates that 51 per cent of car trips are under two miles.
Other statistics from Living Streets indicate that 40,000 premature deaths each year in the UK are attributable to air pollution, with over 70 per cent of air pollution produced by road traffic.
At its recent Big Walking Seminar, Living Streets pointed to the 2011 paper by the Journal of Public Health, 'Are cars the new tobacco?', which highlighted that the impacts of private cars include 'physical inactivity, obesity, death and injury from crashes, cardio-respiratory disease from air pollution, noise, community severance and climate change'.
A later report by The European Heart Journal in 2019 confirmed the suspicions set out by the Journal of Public Health, confirming that toxic air was responsible for more deaths than smoking.
So, before you head out the door to head to work, to drop the kids to school or to pop to the shops, think twice about taking the car. Save money, avoid the road rage and reap the health benefits of walking.
Specialist PR agency
We serve clients who want support from public relations professionals who can assist them with their communication programmes. Our work includes PR strategy, media liaison, writing, marketing, brochure and web design.
Our clients want support from people who will be proactive in their approach and who have their clients' interests at the heart of what they do.
Based in Surrey, we serve clients from around globe looking for a positive impact to their communication activity.