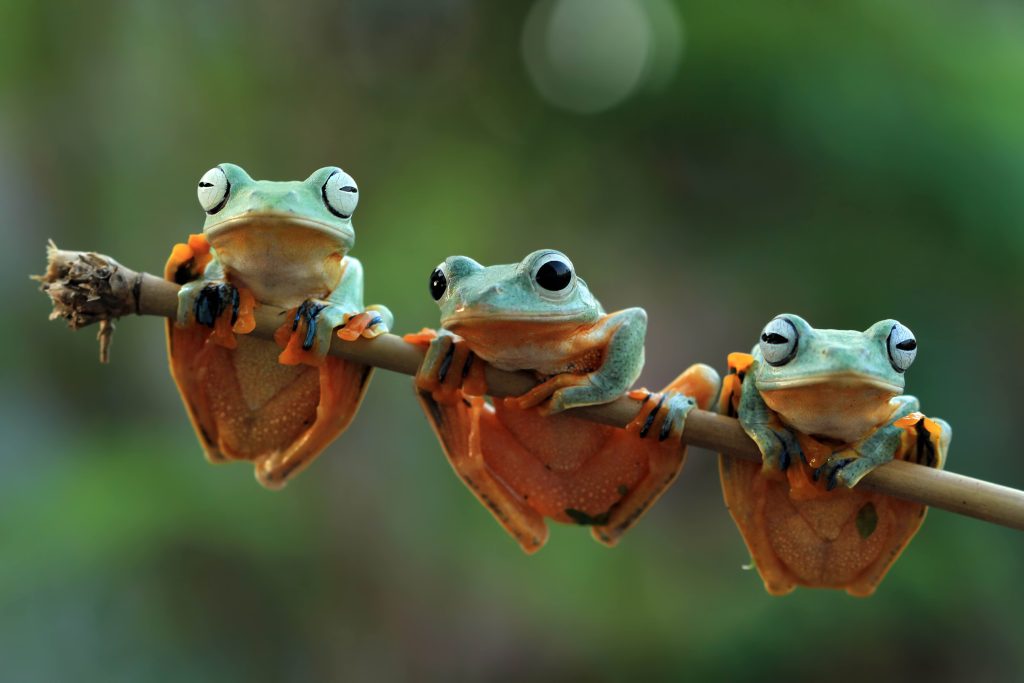 Could saving the rainforest save lives?
Tilly Briens
|
July 3, 2022
---
If you are a fan of David Attenborough, as I am, then I am sure you have been educated by his new 'Life in Colour' documentary as to how truly amazing rainforests are.
According to National Geographic, rainforests now cover just six per cent of the earth's surface, yet the Rainforest Trust UK – which has so far established more than 39 million acres of protected rainforest areas across more than 68 countries in Latin America, the Caribbean, Africa, and Asia-Pacific – estimates that they are home to an extraordinary 50 per cent of its biodiversity.
Tropical rainforests have been appropriately labelled 'nature's medicine cabinet' as an impressive 25 per cent of modern medicines are derived from its contents. What makes this more incredible is the fact that only a very small percentage of rainforest plants have been examined for medicinal properties so far. Imagine how many more medicines we could create in the future.
It begs the question 'could saving the rainforest save lives'?
WWF says that there has been a 75 per cent year on year increase in Amazon rainforest deforestation in April 2022, compared with April 2021.
The good news is that there are practical steps we can take as individuals to reduce our impact on the world's rainforests beyond simply recycling.
Reduce your carbon footprint
The rapidly changing global climate is degrading our rainforests and impacting their ability to generate their own rainfall. A 2021 report from the Science Panel for the Amazon (SPA) noted that more than 10,000 plant and animal species in the Amazon rainforest are already close to extinction. Eventually, rainforest ecosystems could be entirely destroyed.
Our diet, travel and shopping habits all contribute towards our carbon footprint. You can use the new WWF footprint calculator to track your impact and find out how you can reduce it by making small changes to your lifestyle.
Buy less and choose responsibly sourced products
Whilst it can sometimes be tricky to know which products are responsibly sourced without conducting prior research, a good start point is to choose products made from recycled materials, such as recycled paper or metal and to avoid those made from tropical hardwoods.
Another great way to reduce your impact is to reduce the amount of meat products you purchase.
Choose products that give back
It is always a good idea to investigate companies before purchasing their products whenever possible. You can use the Forest 500 website, created by UK-based think tank Global Canopy Programme, to find out which companies score well in terms of eliminating deforestation from their supply chains.
Rainforests, described as 'the lungs of our planet', are key to reaching net zero emissions. In order to reverse the damage caused by deforestation, more than 100 leaders representing over 85 per cent of forests worldwide, including the tropical rainforests of Brazil, Colombia, Indonesia and the Democratic Republic of the Congo, pledged to 'halt and reverse' deforestation by 2030 at the COP26 conference last year.
Specialist PR agency
We serve clients who want support from public relations professionals who can assist them with their communication programmes. Our work includes PR strategy, media liaison, writing, marketing, brochure and web design.
Our clients want support from people who will be proactive in their approach and who have their clients' interests at the heart of what they do.
Based in Surrey, we serve clients from around globe looking for a positive impact to their communication activity.