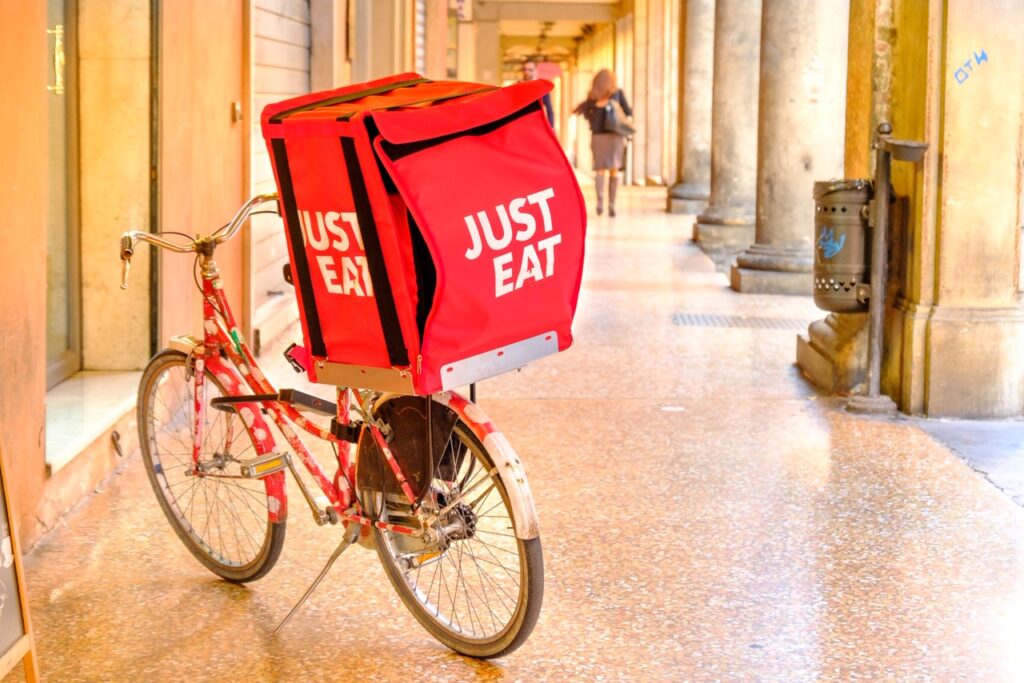 Families turn to take-aways in lockdown
Keeley Keohane
|
October 22, 2020
---
If "Just Eat" pretty much sums up your 2020 experience, you're not the only one.
Figures released last week by the food delivery giant illustrate the pandemic-fuelled rise of the takeaway. Just Eat saw a 43% increase in its third-quarter orders. This equates to 46 million UK orders between July and September 2020.
With more people working from home, our desire to reduce social contact, as well as the speed and ease of apps, it's easy to understand why food delivery services are reaping the benefits of our changes in behaviour.
In dark times and with our usual opportunities for indulgence denied to us (consider the numerous commuting coffees missed) it makes sense that for many, takeaway food services have become an accessible, and to some extent affordable, treat. When you consider the nights out with friends missed, and the holidays cancelled, ordering in for lunch becomes easily justifiable.
And undeniably this has been an anxious year. A lot of us are looking for comfort, and comfort food.
Aside from convenience on the part of the buyer, aren't we also bolstering the economy with our growing takeaway habit? Surely these orders are giving much needed life support to a struggling hospitality sector, and the many jobs and suppliers that depend on it?
Indeed, Just Eat shares the learnings from its data to help its partner businesses grow their offering and expand into more mealtimes, for example. However, the working conditions of those delivering our takeaway meals is often up for debate. Generally, gig workers who have flexible hours lack benefits such as sick pay and workplace protection.
Back in August the boss of Just Eat, Jitse Groen, announced that he intends to end gig working across his company in Europe. One to watch.
But, before we start despairing that we're turning into a nation of uncaring couch potatoes, it's worth reminding ourselves that this year's lockdown also brought about the renaissance of "slow food".
How many of us, after tracking down an elusive packet of yeast, turned our hands to baking bread? With schools closed and more parents working from home, many of us were eating much more frequently as a family. The desire to avoid unnecessary shopping trips and the tightening of belts meant increased meal planning and less food waste. Veg boxes and farm shops have also seen increased consumer take-up.
As we move deeper into autumn and winter, Just Eat's "traditional growth season, it looks like our 2020 love affair with the takeaway is far from over. But with Strictly back on the telly and the nights drawing in, what better way to unwind than sitting down to the comfort of a takeaway meal?
Everything in moderation, right?
Specialist PR agency
We serve clients who want support from public relations professionals who can assist them with their communication programmes. Our work includes PR strategy, media liaison, writing, marketing, brochure and web design.
Our clients want support from people who will be proactive in their approach and who have their clients' interests at the heart of what they do.
Although based in Surrey, we serve clients from around globe looking for a positive impact to their communication activity.