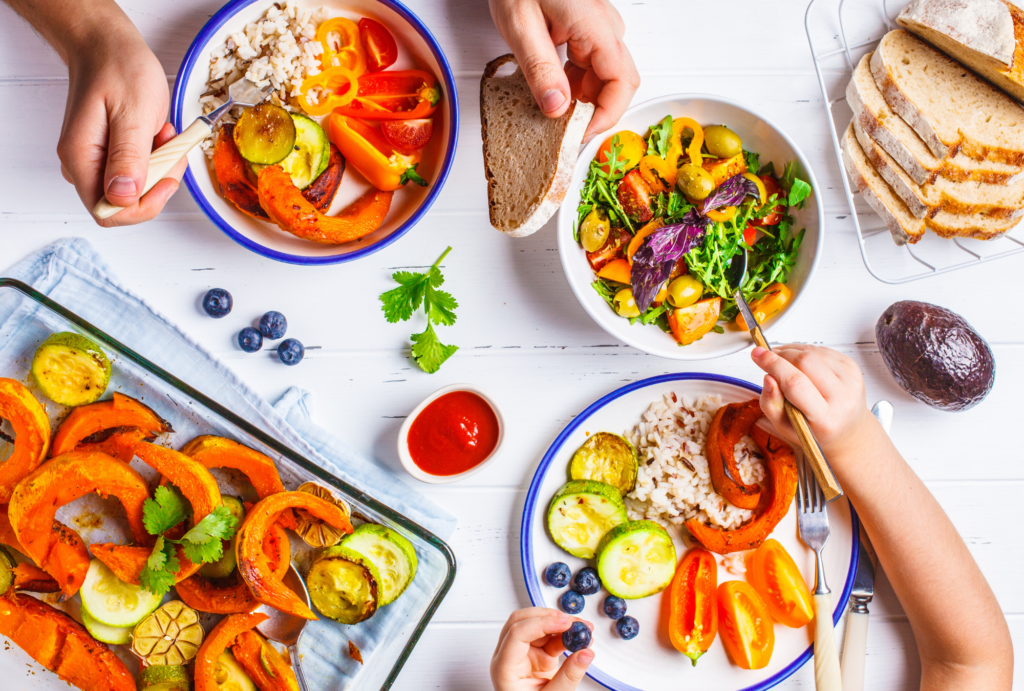 Ocado Zoom – peak pandemic laziness?
Keeley Keohane
|
October 26, 2020
---
What on earth is "Ocado Zoom"? Back in March, I was thinking exactly the same thing.

As lockdown took hold and the world contracted, I became increasingly familiar with the comings and goings from the flat next door. What were those daily brown bag deliveries? Was it a concerning addiction to Amazon? What inside knowledge did they have?

Back then, supermarket delivery slots were like gold dust. It's strange how quickly you forget. Every morning I would sit and refresh the collection and delivery slots for an assortment of supermarkets, in a mildly depressing game of potluck. Securing a Tesco click and collect, 10 days ahead, felt like a lottery win.

Time ticked on and eventually we caught up with some friends who lived locally. And that's when we found out about Ocado Zoom. My friend was up and on their website at 7am on an almost daily basis (there was a limit on how much you could order), getting in the essentials.

And everything was delivered to her in brown paper bags.

To my credit, I actually held out on ordering from Ocado Zoom until the start of August. Being at home more I was seeing the benefit, both financially and in terms of food waste, of meal planning and getting in a big shop every 7-10 days. The large supermarkets had obviously also worked hard to increase their capacity and non-existent delivery slots became a thing of the past.
Ocado Zoom is basically a same-day online shopping service. Depending on availability, you can have your online shop delivered in as little as an hour. At the moment it only operates across certain areas of West London.
According to their website "Zoom means more freedom, less planning and no more last-minute trips to the shop." The range is limited, but unless you're wedded to a particular brand, looking for a niche product or budget options, the selection more than adequately does the job.

I was initially resistant to Ocado Zoom. Was this not reaching peak laziness? Another symptom of our need for instant gratification? Was this more gig economy jobs? More delivery workers out exposed to the virus because we ran out of yoghurt?

And sometimes change can just feel like hard work. A new website to navigate, new passwords conjure up… the new can be intimidating.

It was actually while stuck at home waiting for the delayed results of a Covid test that I finally cracked. (Just to note, Ocado Zoom can deliver to customers that are self-isolating, but you must state as much at the online check out, leave a note on your front door, and your deliveries will be left outside without any interaction with the driver).

Not being able to leave the house and with no family nearby to do drop-offs, a bored, hot toddler finally tipped the balance. We needed Calippos. 

After that the floodgates opened, the speed and convenience took hold. Although we still meal-plan and do a "big shop", the service is just so useful for busy, tired or work from home days, or when you realise you've left something off your main list. Also, I just really like their dust-free cat litter.   

There are many companies that now offer a similar service across different parts of the UK, these include Grocemania, Sainsbury's Chop Chop and Amazon's partnership with Morrisons. It's looking like groceries at the click of a fingertip will become yet another part of our "new normal'.
Specialist PR agency
We serve clients who want support from public relations professionals who can assist them with their communication programmes. Our work includes PR strategy, media liaison, writing, marketing, brochure and web design.
Our clients want support from people who will be proactive in their approach and who have their clients' interests at the heart of what they do.
Although based in Surrey, we serve clients from around globe looking for a positive impact to their communication activity.