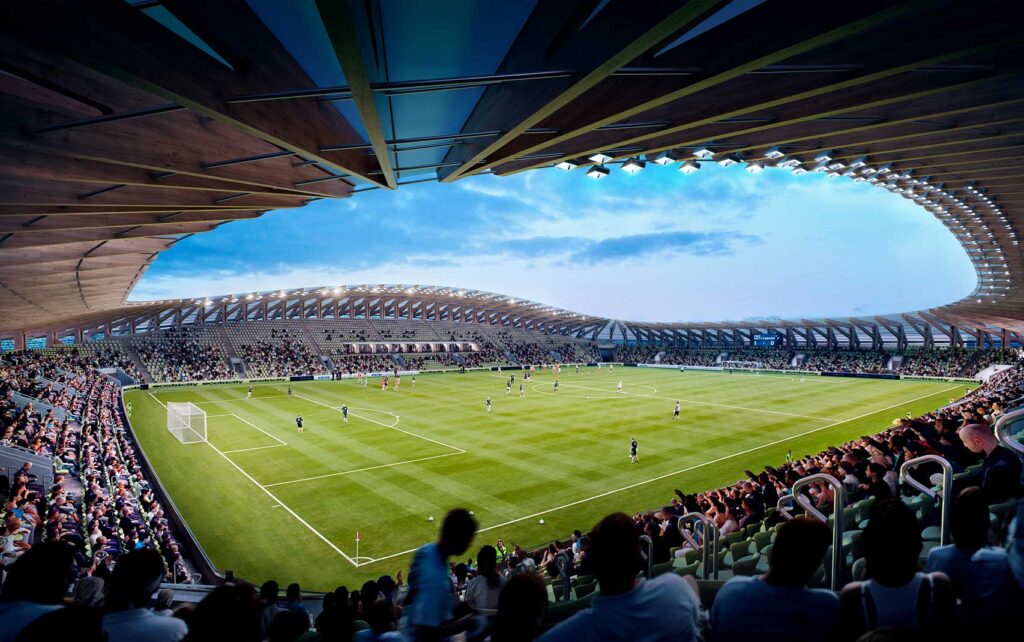 Forest Green Rovers: Yet more reasons for organisations to "go green"
Keeley Keohane
|
March 26, 2021
---
League Two club Forest Green Rovers are punching well above their weight in the world of marketing and PR. Based deep in Gloucestershire, the team recently drew mainstream press attention after announcing its players would soon wear shirts made from used coffee grounds and recyclable plastic bottles.
In 2017, the team was recognised by FIFA as being the "greenest football club in the world" and a year later was the first to be certified by the UN as carbon neutral. Sustainability is at the heart of the club. Players and fans are served from a vegan menu and it has been given approval to build the world's first all-timber football stadium.
The team's founder and chair, Dale Vince, owns the green energy firm Ecotricity and wants to use the reach and power of sport to spread a green message to fans. He told Business Live, "Athletes are very influential. Fans look up to them and take their lead in terms of what they should wear and eat."
The sustainability message has also resulted in the small team benefiting from international press coverage, leading to a global fan base. Its eco-credentials have aligned the Forest Green Rovers with football fans located far beyond the Stroud Valleys.
Conscientious in its choice of relationships, the club has partnered with internationally recognised "green" brands Innocent and Quorn, as well as marine conservation charity Sea Shepherd. Such targeted partnerships are a further means of reaching new, like-minded fans.
In 2020, a particular PR coup for the club was the investment made by prominent vegan footballer Hector Bellerin. As a current player for Premier League club Arsenal and the Spanish national team, the news of Bellerin's support for the Forest Green Rovers saw the Gloucestershire club receive 1million Twitter impressions in a single day.
"Cause marketing", or marketing that focuses specifically on social issues or beliefs, particularly resonates with Millennials and Gen Z. However, there is growing demand across the board for businesses and organisations to act in a way that shows responsibility towards people and our planet.
To the surprise of many, the previously climate-sceptic Daily Express newspaper recently launched a seven-month campaign for a "Green Britain" revolution. The paper welcomed a new editor, Gary Jones, three years ago whose mission was to turn the Express into a positive force for good, however it is also responding to expectations from its readership. 
The Express's U-turn on the topic of the environment followed the results of a poll commissioned from Sevanta ComRes which showed that more people were worried about saving the planet (66%) than crime in their local area (39%). It also found that 69% of over-55s, the paper's core demographic, are worried about climate change, compared with 62% of respondents aged 18 to 34. 
With many prominent football clubs including Manchester United, Juventus and Real Madrid also making shirts from recycled plastics, it will be interesting to see if more clubs start following in the wake of the Forest Green Rovers. As sustainability grows in importance for fans, shareholders and the media, it wouldn't be a wildcard move.
At Famous Publicity, communication is at the heart of everything we do. We are proud to work with clients who are at the top of their game, ethical and inherently modest and to help them gain recognition for the great work that they do.
If you would like to know more about how we can help you and your brand gain awareness through trusted third-party sources, please do not hesitate to get in touch with us using our contact form.