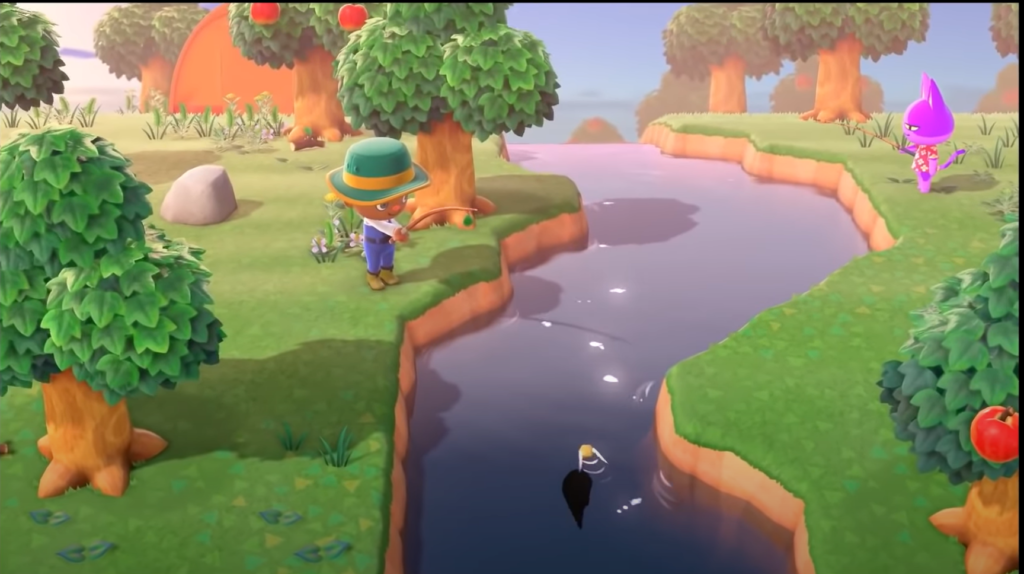 Nintendo's animal crossing predicted the rule of six
Edward Beaver
|
November 3, 2020
---
It has now been just over six months since the Japanese video game giant Nintendo released the latest instalment in their Animal Crossing franchise for the Nintendo Switch console: Animal Crossing New Horizons. 22 million sold copies and an increase of 428% in earnings in the first quarter of 2020 for Nintendo speak volumes to the success that the game has made.
Sales of the game have no doubt stemmed from the fact that it is a critically acclaimed title in a popular franchise made by an international video game giant, but a big hand has also been given by the ongoing global pandemic.
Or more accurately a hand from the social distancing and isolation that ensued for so many of us for varying periods of time so far this year. But what remedy does Animal Crossing provide us with? What solution does it bring? The answer can tell us the key to the game's unique success.
Animal Crossing New Horizons is described as a 'life sim' game, i.e. you simulate life and the aims of the game manifest themselves in the same way they do in real life. Players create an adorable cartoon animated version of themselves with a disproportionately large head and cup-like hands with no fingers. The cuteness and beauty of the graphics is complimented by a delightful soundtrack and an innocently humorous script for its characters. For those seeking more direction whilst playing, you can collect art, fish, bugs and fossils to give the museum.
All of this is undoubtedly highly appealing to many players, but the real key to the game's appeal must lie in the setting.
An idyllic deserted island. Remote and void of intelligent life, upon arrival you are joined by only five others (the rule of six conveniently abided to). Pitching up your tent and filling your small abode with a sleeping bag and radio, you are able to create the ultimate escapism. A willing and blissful isolation.
Of course, this game that has been in development for several years and even saw a six-month delay to its release date. By sheer coincidence, being finally released on March 20th of 2020 appears to have hit an out-of-the-park-home-run. There could not have been a better time for the game to arrive, just as many countries faced the beginning of their restrictions.
It would seem that the entire gaming industry has 'benefitted' from the global pandemic considerably. The industry has witnessed large increases in sales of consoles and games across the board. We are no doubt more willing than ever to reach out for something to distract us from what is happening around us. As the sales of Animal Crossing New Horizons continue to rise, the only remaining question is for how long can we keep distracted?
Specialist PR agency
We serve clients who want support from public relations professionals who can assist them with their communication programmes. Our work includes PR strategy, media liaison, writing, marketing, brochure and web design.
Our clients want support from people who will be proactive in their approach and who have their clients' interests at the heart of what they do.
Although based in Surrey, we serve clients from around globe looking for a positive impact to their communication activity.