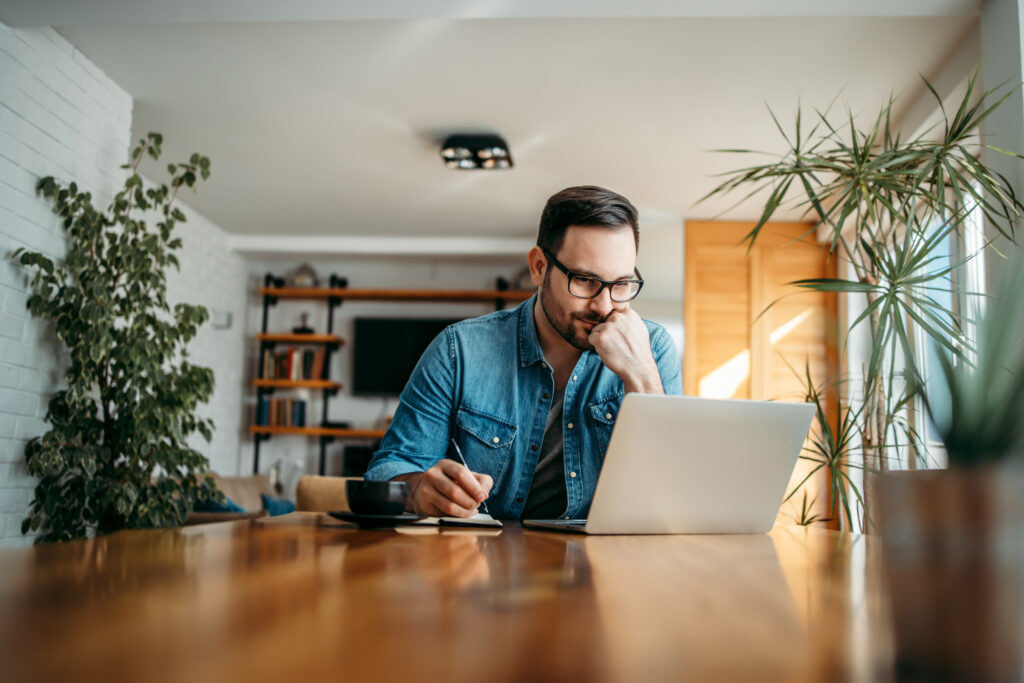 Is it time to Feng Shui your remote working space?
Keeley Keohane
|
March 24, 2021
---
Turbocharged by the pandemic, the shift to remote working looks set to stay. This cultural shift is reflected in large organisations, such as the John Lewis Partnership, announcing they will move to a "blended" working model for their head office staff. This will offer colleagues flexibility in where and how they work, such as carrying out two days in the office and three from home. Such a "hybrid" model will undoubtedly become a popular choice for businesses as employees look to preserve a better work-life balance.
One big downside of working from home is the shoe horning of an entire desk set-up into your existing living space. Over the past year we've seen the full gamut: the converted spare room, the luxury shepherd's cabin, the foldaway wall desk squeezed into a bedroom and the extra table wedged into the corner of a lounge. Not to mention the cacophony of two Zoom calls going on at once! Just how did it work in an open plan office?
For most of us, there will always be an element of "making-do" in working from home. We can't magic up a spare room or all perform a magnificent overhaul of the garden shed. It's hard to deny that an attractive, fit for purpose workspace is conducive to productivity. And it certainly beats finding your paperwork clinging to the spilt remains of last night's dinner.
When creating a space to work from home, it's best to start simple. Have everything you need within reaching distance and set up a filing system for errant papers. And think practical. Do you need to requisition a lamp from elsewhere in the house or dig out some earplugs or noise cancelling headphones? Health and comfort are also important. If you're in this for the long haul is it worth upgrading your desk chair or finding another way of repositioning your screen height other than balancing your laptop on a pile of books?
Feeling fancy and ready to step it up? What about diffusing some stimulating essential oils in your new workspace (Rosemary for memory retention and alertness, Peppermint for focus) or sticking up some encouraging or inspiring photos or images? Then, add a plant… always add a plant.
The ancient art and science of Feng Shui is centred upon the interaction between humans and their environment. It encourages the free flow of positive energy through harmonising our living spaces. Complex to learn, there are also many concepts that can be read as common sense.
Simple practices you could bear in mind? Avoid glass desks, not only are they fragile but they could encourage opportunities to fall through in your work life. Your desk should not overtake your environment but should be big enough to comfortably hold all you need. You should also have ample space to get in and out of the desk with ease, allowing you space to "grow".
When considering the placement of your desk ideally you should be able to see the doorway to the room without being directly in line with it. Simply not possible? Try placing a small mirror on your desk so you can see the reflection of the door. Mirrors can also be employed if your desk faces a wall in order to expand your view and your opportunities.
The good news is that Feng Shui takes a very accepting stance towards clutter. It can be a sign of life, energy and flow. It's good practice to tidy up at the end of the day though, organising your thoughts as you put your work materials back into order.
Specialist PR agency
We serve clients who want support from public relations professionals who can assist them with their communication programmes. Our work includes PR strategy, media liaison, writing, marketing, brochure and web design.
Our clients want support from people who will be proactive in their approach and who have their clients' interests at the heart of what they do.
Although based in Surrey, we serve clients from around globe looking for a positive impact to their communication activity.