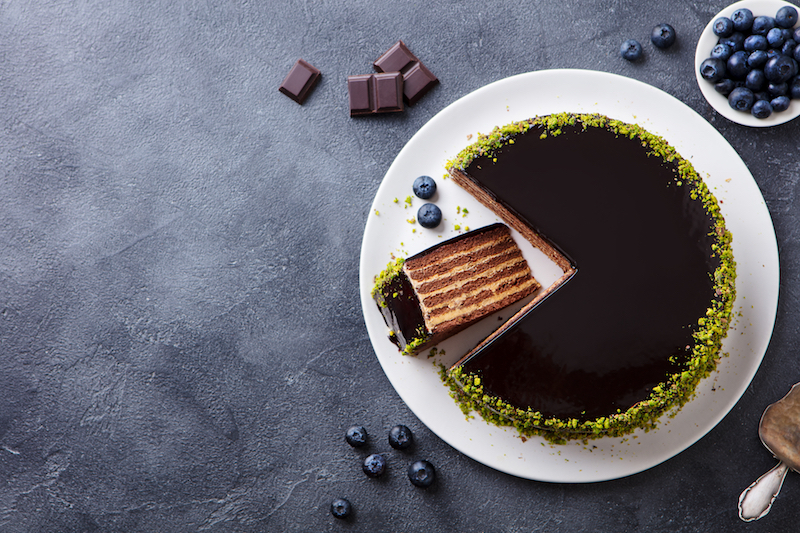 Just what is it about the Bake Off?
Keely Keohane
|
November 27, 2020
---
Earlier this week I sat down and watched the final of the Great British Bake Off. The scary thing? This is the eleventhyear that I've partaken in this ritual. Cup of tea, some kind of snack (you need the snack, you cannot watch all that cake without a snack) and an hour of cosy warmth.
This year the close-run final kept viewers guessing till the very end. Paul Hollywood said it was the tightest competition he'd ever seen. Although I do dare to suggest that comments in a similar vein are made every year… Nonetheless, the finale achieved its aim and had audiences moved to tears, dialling this up a notch with its moving final montage.
The success of Bake Off 2020 is even more remarkable given the restrictions faced by the contestants and production crew due to filming during the pandemic. It's hard to believe that 120 people lived for six weeks in a "self-contained biosphere" in order to film safely and allow cast members to disregard social distancing guidelines.
They ended up hiring a hotel to house all involved, had everyone self-isolate and take three Covid tests prior to arrival and even built twelve practice kitchens for the bakers to use between shooting. The measures taken meant that the production company were able to deliver us a welcome slice of normality.
For Channel 4 it was all worth the effort. The Bake Off final hit an average of 9.2 million viewers. No Channel 4 show has ever had a larger overnight audience.
In the age of streaming services what's also interesting is the show's appeal to younger watchers. The final drew a 63.5% share of viewers aged 16 to 34, the channel's highest share of young viewers since Big Brother in 2006!
Do you remember the uproar when Channel 4 "stole" the Bake Off from the BBC back in 2017? Mel, Sue and Mary made a stand, Paul Hollywood was vilified as a money-chasing traitor… looking back, maybe we were all a little too involved!
Channel 4 paid £75 million for the rights to broadcast the show for an initial three-year period. The brand and its spin off shows obviously proved to be worth the gamble. Looking for further ways to monetise the show they've even launched a Bake Off subscription box! For £19.99 a month you can get your hands on a specially curated recipe card, pre-portioned dry ingredients and a collectible piece of Bake Off equipment. One for the die-hard fans maybe!
Just what is the appeal of the Bake Off? I can never quite put my finger on it, but it feels like something of a refuge. It perfectly blends humour, drama, friendship, inspirational moments, kindness… In a 2017 interview Mary Berry said, "It appeals to children, grannies, workers, everybody, because it's gentle."
So maybe that's what we're all looking for, a little bit of gentleness. Whatever its secret Bake Off has undoubtedly become a flagship TV fixture, transcending age, gender and heritage. Should the finale become a national holiday from this day forth? Sponge cake will be mandatory!
Specialist PR agency
We serve clients who want support from public relations professionals who can assist them with their communication programmes. Our work includes PR strategy, media liaison, writing, marketing, brochure and web design.
Our clients want support from people who will be proactive in their approach and who have their clients' interests at the heart of what they do.
Although based in Surrey, we serve clients from around globe looking for a positive impact to their communication activity.