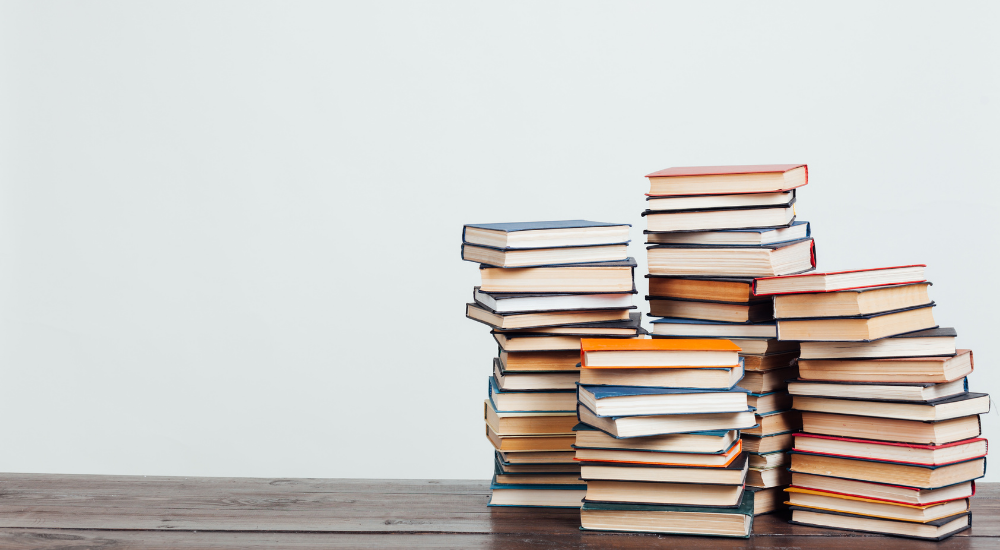 The library in the age of Covid19
Keeley Keohane
|
April 19, 2021
---
I've had a stack of library books sitting on the side since before the start of the UK's first lockdown. Aside from the pang of guilt and hope that fines have been waived, I've recently started wondering what the future of libraries might look like, post Covid19.

A niche worry admittedly, but I only rediscovered the library during maternity leave. I remember being astounded by the fact that I could have forgotten that this place let you read basically any book you wanted for free!

I'd fallen into the trap of ordering books online, both new and second-hand. It had become second nature. But the money adds up and there's only so many books you can Tetris onto a bookshelf.

With the online library catalogue, you can order in almost anything to your local branch and renew loans online. I may be preaching to the converted, but honestly it had been so long, I'd forgotten so many of these basics.

As a kid, a trip to the library was a standard Saturday morning activity. Summer holidays were measured by the book trail.

Figures published in April 2020 revealed that almost 800 libraries across Britain have closed since 2010. Shortfalls in funding appear to be a key driver behind these closures. With the added social pressures caused by the Covid19 pandemic, will government and local authorities see libraries as viable institutions?

As well as providing books and learning materials, free internet access is also vital to many library users. Local libraries often house local archives, host community groups, kids' story and rhyme times, daily newspapers and provide both a point of interaction and quiet study spaces. Importantly, they are a free, safe public space.
These are resources that many of us take for granted.

As library closures have taken place, a fall in library visits has been ongoing alongside. A report by a book industry veteran suggests that the use of public libraries in the UK is now 70% less than it was in 2000.

He argues that as nothing was done to reverse these trends, that libraries have become "second-rate community centers" with a "poor reputation".

Have libraries failed to evolve and adapt? Or has our society simply moved on? Perhaps in the wake of shows such as "The Social Dilemma", we shouldn't underestimate access to "analogue" information that isn't subject to tracking, algorithms and monetisation.
The Prime Minister's roadmap out of the most recent lockdown allowed libraries to reopen on April 12 2021, although some had remained open during lockdown to provide access to IT and digital services and for click and collect services.
But with people now looking to avoid any unnecessary social interactions will libraries be able to battle through this latest crisis?

Some interesting further reading includes this interview with a librarian on how her job role has evolved, and become more vital, since the advent of the pandemic: https://inews.co.uk/news/uk/librarian-how-job-changed-covid-pandemic-731558
Specialist PR agency
We serve clients who want support from public relations professionals who can assist them with their communication programmes. Our work includes PR strategy, media liaison, writing, marketing, brochure and web design.
Our clients want support from people who will be proactive in their approach and who have their clients' interests at the heart of what they do.
Although based in Surrey, we serve clients from around globe looking for a positive impact to their communication activity.