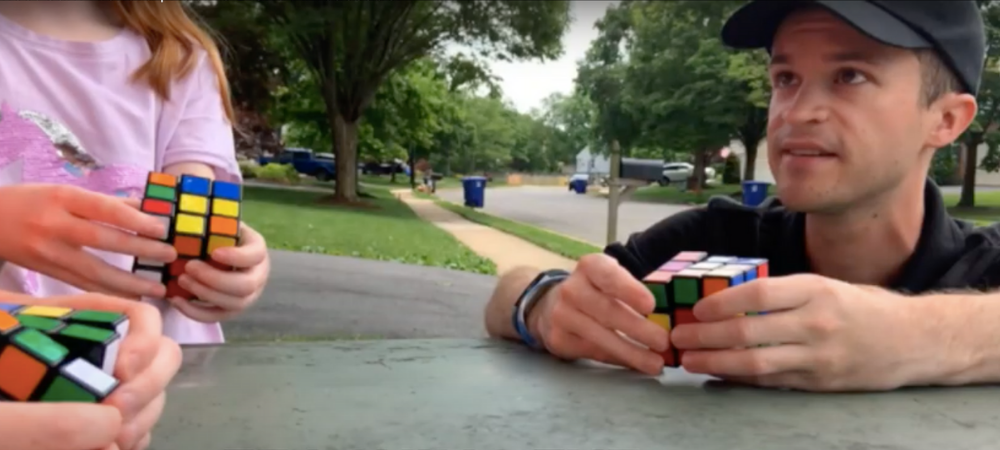 Why does my business need video?
Keely Keohane
|
November 6, 2020
---
Did you know that YouTube is the world's second most visited website after Google? This shouldn't be surprising as in an increasingly 'text heavy" online world, video content is much easier to digest.

The human brain is said to process visuals 60,000 times faster than we can process text. Video content is dynamic, engaging and allows your viewer, or customer, a much swifter way of getting a real sense of yourself or your product than through the written word alone.

A video on your website's landing page will help give an immediate feel for your company's aims and values. It also feels fresh and contemporary. But be mindful of keeping a landing page video on a silent setting – you don't want to scare your customer away or have it unwittingly blasted out across their train carriage!

Video content is also highly effective for "how-tos" or new product demos. 66% of respondents to a 2019 survey said that they'd rather learn about a new product or service through a short video than through any other medium.

Alongside short product explainers (the collective "voice of the Google search" suggests that between 1-2 minutes is optimum), you could also consider customer testimonials or company origin videos to build trust and a customer relationship with your brand.

Another notable bonus of video? The fact that it can be easily shared across your social media platforms, and then onwards by your viewers.

Still uncertain? You may be wondering if video content is going to demand a heavy investment in both time and money. This is not strictly true.

It has become increasingly quicker and less time-consuming to create your own video content. You may already be using Facebook video or Instagram stories and reels to engage with your customer base.

Most of us could use our smartphones to put together a short, informal video to thank our clients or to show off a sneak peak of a new project or product. In the right context, a bit "rough and ready" is almost to be expected.
If you were looking for a bit more polish, you could try out a platform such as Moovly or Animaker. For a subscription fee they provide you with helpful templates that you can customise to make your own effective videos and animations.

At the top end of the spectrum you could call on the services of a video production company. A good company would help you to identify and understand what type of video would best benefit your business. They would lead or collaborate on the creative vision and scripting, as well as taking care of the video shoot, post-production and editing.

Numerous precautions are currently being put into place to ensure the safety of clients and crew on video shoots. Filming locations are chosen according to their ability to respect the 2m distancing rules, equipment is cleaned before and after filming, the use of boom mics or robotic cameras is prioritised, and make-up or lapel mics may need to be self-applied.
These are just a few examples and you would expect to be run through a full risk assessment prior to the production taking place.

So why not give it a go? Start small and shoot a short video for one of your social media channels. 

Not sure where to begin? Then without a doubt there is a YouTube tutorial just waiting for you!
Specialist PR agency
We serve clients who want support from public relations professionals who can assist them with their communication programmes. Our work includes PR strategy, media liaison, writing, marketing, brochure and web design.
Our clients want support from people who will be proactive in their approach and who have their clients' interests at the heart of what they do.
Although based in Surrey, we serve clients from around globe looking for a positive impact to their communication activity.