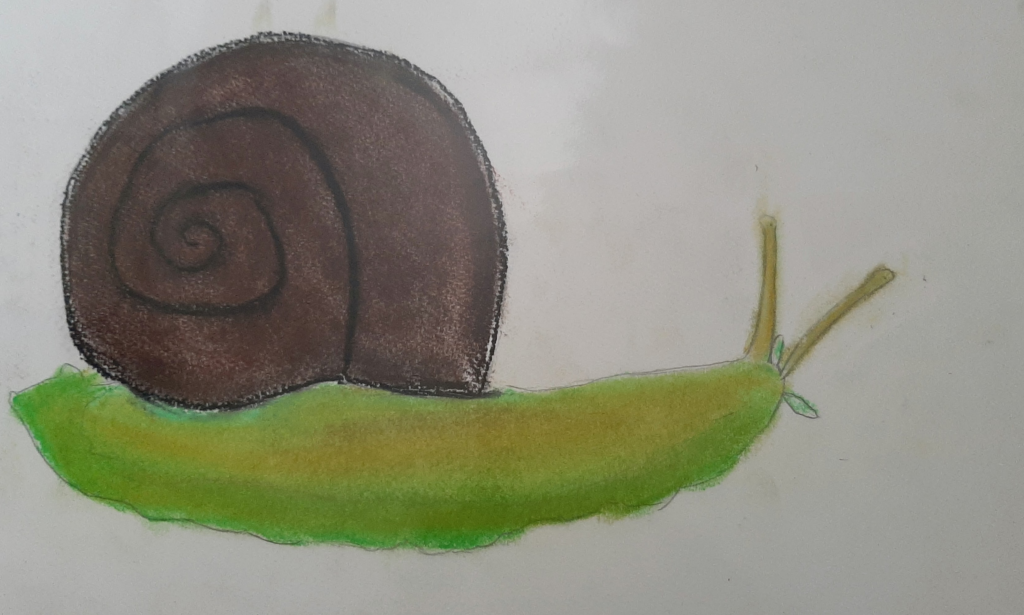 Fabulous Teapot Trust fundraising by William Cuthill
Tina Fotherby
|
June 28, 2021
---
The founder of Famous Publicity, Tina Fotherby, has been a supporter of the Teapot Trust for several years. Famous Publicity handles ad hoc pro bono projects on behalf of the charity's founder Laura Young.
The Teapot Trust assists children and young adults who are in hospital by providing art therapy which serves as a useful distraction from anxiety.
William Cuthill, aged just 13, has raised over £5,000 for the charity. He has the invisible condition Juvenile Idiopathic Arthritis (JIA) which requires numerous visits to hospital. Below is an account from William about the importance of the Teapot Trust and the charity's superb support services. 
Why Teapot Trust?
My earliest memory of the Teapot Trust was sitting at their art table in the hospital waiting room when I was five years old following my diagnosis of Juvenile Idiopathic Arthritis (JIA). I loved working with clay the best and still do. Nine years on and I still find art to be one of my best tonics.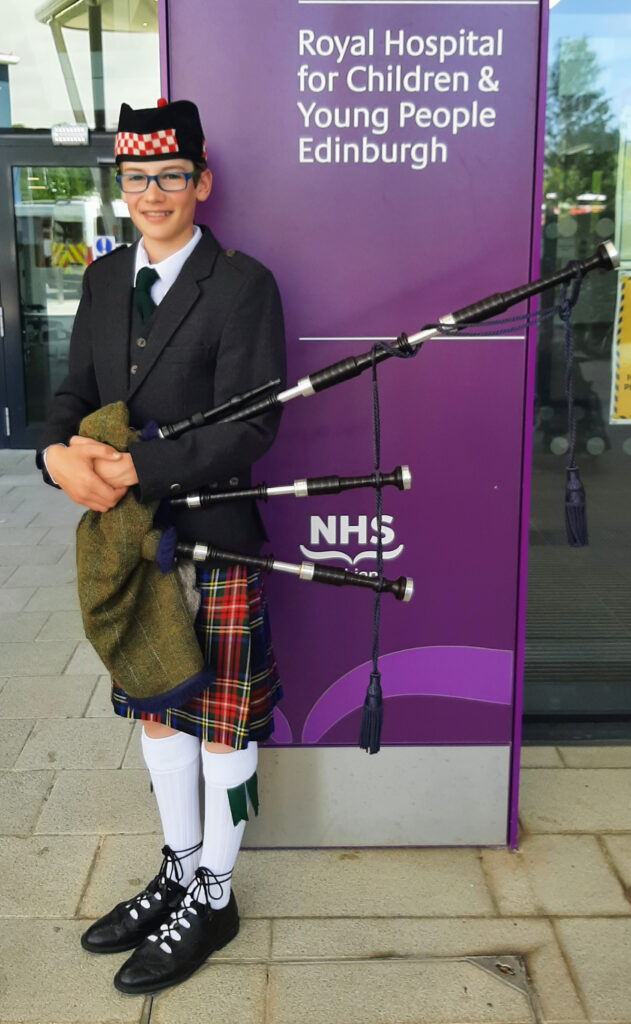 What is the Teapot Trust? It's an art therapy charity which was set up in 2010 by my special friends, Laura and John Young. Their daughter, Verity like me and many other children, attended hospital regularly. Too regularly if you ask me! Verity spent more time in hospital than most during her short life. At this time, Laura and John noticed there was something missing, plus Verity particularly hated needles. Me too Verity! Laura also realised the importance of Verity's feelings in all this and as a result the Teapot Trust was born.
What is the significance of the Teapot? Fun tea parties came about as a way of helping Verity to keep her fluid levels right; therefore the teapot in the young household became a treasured item representing comfort, friendship and fun.
The charity's purpose is to support children with long term illnesses by providing Art Therapy. This helps children to express their feelings, aid self-confidence, manage anxiety and cope with invasive hospital treatments. Learning to cope is important because, as children, we find it difficult to talk about our conditions. These illnesses are often invisible too. "You look well William", yet underneath you are thinking, "I feel utterly rotten". But it feels awkward to bring attention to yourself.
The registered charity employs 16 art therapists who work in 12 UK hospitals. The sessions take place in hospitals, community venues or medical centres. More recently due to the pandemic, the Teapot Trust has moved some of their art services online too.
Art therapies work in a number of ways, such as open groups, ward sessions and family therapy. Family sessions are for patients alongside their parents and siblings, helping them to understand the alien journey they find themselves on! Finally there are one-to-one art therapy sessions for children with extreme needs, particularly those hospitalised with JIA or cancer.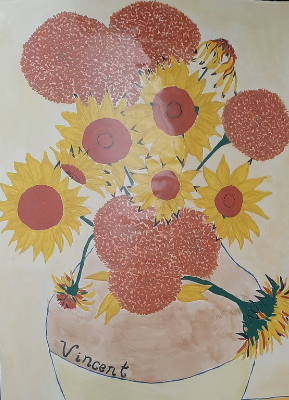 I am often asked if art therapy is effective. Being biased, I am of course going to say that the benefits of art therapy are beyond measure. Art to me is an escape as well. Imagine yourself having to face a constant flow of strangers: consultants, nurses, psychologists, physiotherapists and so on. Then there are the invasive tests and the pain ("Now, that didn't hurt did it William?"). An art session to me is like being armed with a shield, a reinforced one, to protect you when you go in to medical battle. The Teapot Trust carries out its own research, sharing their findings with medical professionals and politicians which has brought them where they are today. They are now working with the Health Service and as a result, 93% of young people have made positive progress. Over 12,000 children have benefitted from the Teapot Trust's art tables and these sessions reduce anxiety by 50%.
Does art therapy work? Of course! For a start, you use a different side of your brain, which switches off that stomach-churning feeling. Worry off – creative juices on. More specifically, the British Medical Journal's findings show that in the UK children's mental health was poor even before the pandemic, which is why this charity's work is so vital.
I am not special, just an ordinary individual, one of 1,000 children who are diagnosed with JIA in the UK every year. And I know how it feels to turn up at hospital when the art table isn't there. At that very moment, the worry sets in, in the pit of my stomach, like a poached egg. You begin to wonder who is going to be on duty? What mood will they be in? How many of the panel will there be? Are they going to tell me I need another blood test, MRI (with a cannula of dye inserted in to me), aspiration or injection?
Life with an illness can be isolating. You feel different and there aren't any words for that. Children and teachers can be unkind particularly as your condition is invisible. This is hardly surprising when you look completely normal on the outside. Also, it is easy to tell the ones who don't always believe you are unwell. The Teapot Trust changed my life and helped me with my self-confidence. If it wasn't for the art therapy table, I would have been miserable. Over time, my hospital visits changed from medical procedures, to trips that had grown into art missions and my priority was how to navigate my way home without damaging the clay.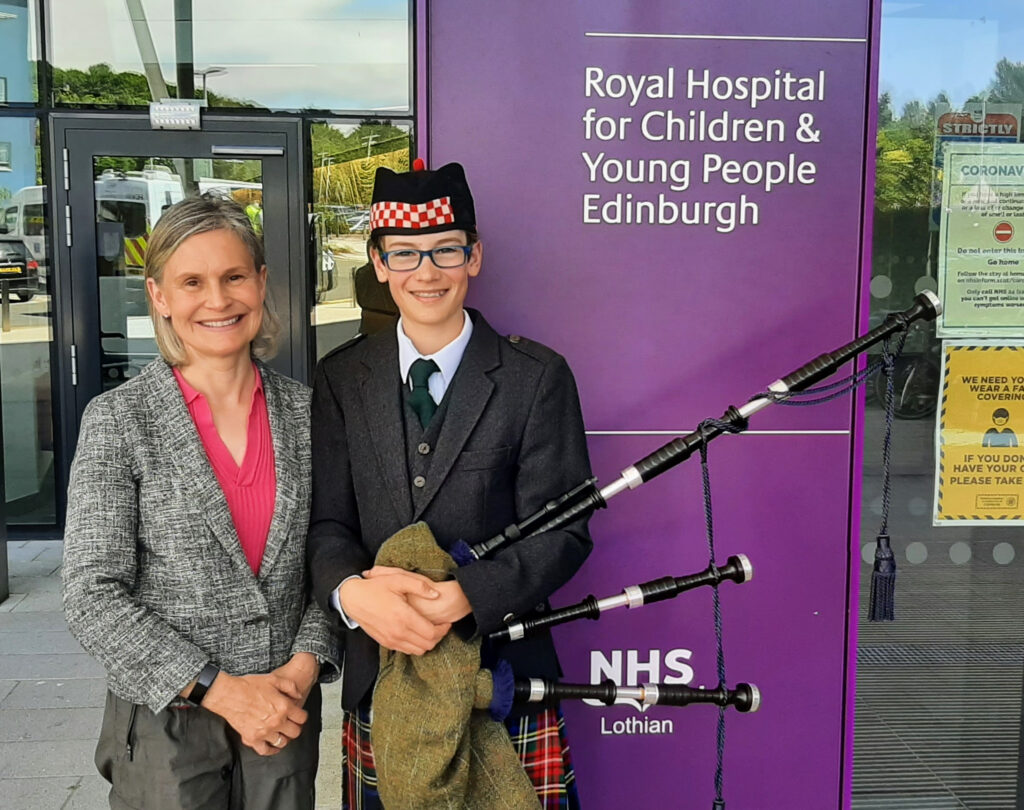 Why support Teapot Trust? Why, because children need quiet support, not the kind you shout from the rooftops about. How can a charity sell itself when its job is to be discreet and respectful towards the children and families it supports? The Teapot Trust might not shout about themselves, but I can.
When people ask what they can do to help, rather than propose suggestions, I offer my ideas. For example, over the years I have chosen to be an ambassador for the Teapot Trust and to sit with the board of trustees at meetings to support them through a child or a patient's eyes. I created vintage tea-set lamps with my porcelain drill and auctioned them on Ebay. I put on a fundraising concert-ceilidh in the village hall. I sat on 500 haylage bales and sang, whilst playing '500 miles' on my electric guitar. I play bagpipes at Teapot Trust's fundraising dinners and I speak and represent them at events and conferences. I supply my art for their exhibitions, sell bags, badges, and personalised cards. More recently I have become one of their 'young voices' representing young patients. I also have a fundraising page, working to reach my target Not Just William | Teapot Trust (teapot-trust.org).
You can help this incredible charity too. I don't just support them to give something back; I know first-hand that they make a difference to a child's life. I also enjoy helping Laura and John, who were inspired by Verity. As parents they were grieving the loss of a child but they still found the strength help others. To grow further, the charity needs support and donations. They are so very nearly there. Help me to get the Teapot Trust mainstream, to be 100% fully funded and recognised within the entire health service, the way they deserve to be. Act now and I'll be right beside you every step of the way.
Teapot Trust website: www.teapot-trust.org Scottish Charity: SC041885